Believer's Blog: Advent
"What advent means to me."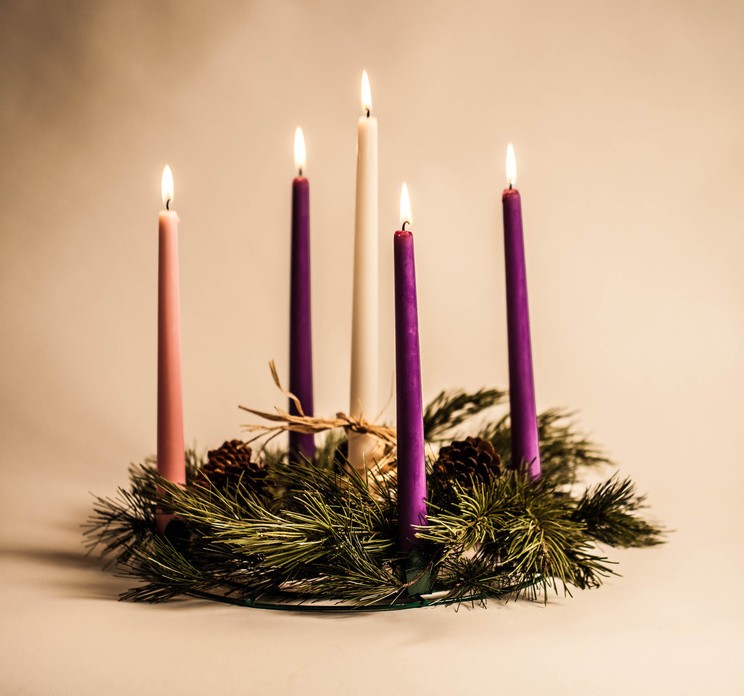 In this guest blog, Rachel explains what makes advent such a special time for her.
"Christmas seems to get earlier every year. This year, I noticed the Christmas range on the shelves of my local supermarket on November 1st. It was as if the manager had cleared away the Halloween bits and pieces and put the Chocolate Oranges where the pumpkins had been sitting only 24 hours before. Over the next couple of weeks, 'Merry Christmas Everyone' by Shakin' Stevens found its way onto every shop playlist. Christmas had truly arrived.
"When everything proclaims that Christmas is here already – even in November – it can be easy to miss the beauty of advent. Advent is all about the wait. It's a season in its own right which begins four Sundays before Christmas Day, when Christians celebrate Jesus' birth. Many people will have an advent calendar to help them count down the long days towards December 25th. And in churches up and down the country, hundreds of thousands of Christians take time to reflect on the long journey to Bethlehem where Jesus Christ was born 2000 years ago. This journey began, not with a donkey or even an angel in Nazareth, but as far back as the garden of Eden. That was the time, soon after man's arrival on earth, when things began to go wrong and the rule of sin took over. That was the time when it became clear that the world needed a Saviour – somebody who could put things back on track.
"The Old Testament shows this journey continuing with God's people – called to live in a way that showed a watching world what true love and justice looked like. But no matter how they tried, they could not live up to the calling. So the ancient prophets proclaimed that God would send His own servant to show people the way, living a life that was right with God and with fellow humankind. So for hundreds of years, the people waited for this 'Messiah' (Anointed One) – until one day, in a small town of no special importance, an angel appeared to a young unmarried woman and shared the world-shaking news that the Son of God was to be born through her.
" Waiting is often seen as a bad thing in our culture. We have microwaves and fast food restaurants so that we can get a meal instantly. We download songs we like via our phones the same minute that we hear them. But in advent, the wait for Christmas is a good thing. It's not just about looking forward to a big party and lots of presents to maximise your excitement levels. As with Lent, it is a time to prepare the heart. Pressing 'pause' on a busy life to marvel again at this historic event that changed the course of the world – the incarnation, when God himself came to earth to 'seek and save that which was lost' (Luke 19:10). And remembering that this same God, who came to do wonders on earth 2000 years ago, wishes to do this today in those who wait for Him. In the words of my favourite carol, O Little Town of Bethlehem:
'No ear may hear His coming,

But in this world of sin,

Where meek souls will receive him

Still the dear Christ enters in.'"
Bookmark