Shrove Tuesday
What are the origins of this day?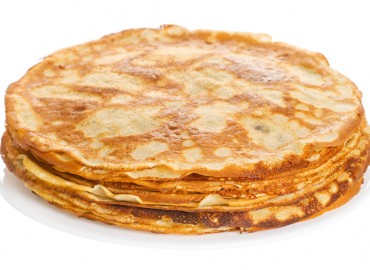 Shrove Tuesday is actually the day before Lent begins, the day before Ash Wednesday. It is a day of preparation for Lent. Today it is often known as Pancake Day. Shrove comes from the old word 'shrive', which means to confess the things you have done wrong. Many people used to go to church to do this on the day before Lent began.
Why are pancakes eaten on Shrove Tuesday?
It was once the custom to have a special kind of fast during Lent. This meant that people would not eat any fat, meat or eggs and only eat plain foods. The Tuesday before became a day of celebration when pancakes were made and eaten to make sure that all the fat and eggs that were in the house were eaten up before Lent began.
Pancakes are still eaten in many homes on Shrove Tuesday and it is usually a time of happiness and fun. However, very few people stop eating fat, meat and eggs during Lent these days. Some Christians will fast by not eating certain foods or by fasting for once a day each week.
Try making your own pancakes – what toppings do you like?
For the pancake mixture
110g plain flour, sifted
pinch of salt
2 eggs
200ml milk mixed with 75ml water
50g butter
Bookmark