Believer's Blog: Why I am teetotal
Why did one Christian choose to give up alcohol?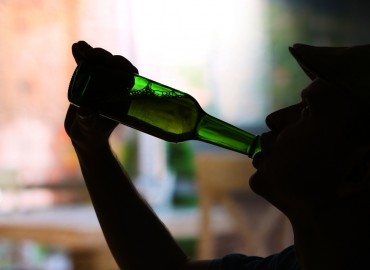 "I hate the taste of alcohol, so I don't drink it. To me, beer tastes like moldy bread, wine tastes like vinegar and cider tastes like something I'm too polite to mention here.
"I'm also a Christian, so you might think, as many people do when I tell them I'm teetotal, that it's a spiritual decision. Well, it certainly didn't start as one.
"When I was 15 years old I used to love hanging out at the park with my mates. I remember the first evening my mate, Biscuit, brought booze with him. It's not uncommon for that age. Apparently 40% of students between 11 and 16 have tried alcohol and I was in that percentage. We got all excited and giddy passing it round – although, honestly, I also felt pretty wary. I took a swig of lager and spat it out over Biscuit by accident. But what I disliked more than the taste was seeing my friends deteriorate. It got nasty pretty quickly. On one occasion I remember breaking up a fight and then immediately wiping sick out of one of their mouths.
"I don't have a problem with alcohol, but I have seen its ugliest side. That's not uncommon either. Three quarters of 18-24 year olds have regretted things they've done whilst drunk. From the outside looking in, it amazes me that some people go back.
"Fast forward to my university years – the years where you are supposed to 'discover yourself'. I still didn't drink, but I was fascinated by how people's reactions to that changed. Instead of being puzzled, people were genuinely fascinated. They wanted to know why: they wanted to ask if I missed it, if I felt I needed it. Then I discovered something I hadn't thought of before. Being teetotal for me wasn't just about the fact I didn't like alcohol; it's the fact that I didn't at any point think I 'needed' it. Why? There are all sorts of reasons why people drink, beyond just the taste of it. To feel more comfortable. To have fun. To relieve pain. To forget something. But these are things that I believe I've found a better remedy for. My faith in Jesus fills a gap no amount of alcopops can ever fill.
"In the Bible it says 'Do not get drunk on wine, which leads to debauchery [an old-fashioned word for 'bad behaviour']. Instead, be filled with the Spirit' (Ephesians 5:18)
"I don't believe the Bible approaches drinking with an angry, 'DON'T DO IT'. Instead it says, 'There's something better for you than booze'. And now, even if by some strange miracle beer starts tasting like Pepsi, I won't go near it. I like being the designated driver. I like making a stand for things I won't compromise on. But most of all, I just don't need it.
"So there's my story. My journey to 'teetotalness' didn't start as a spiritual one, but it has become one."