Chastity, Virginity and Celibacy
What is the Christian response to sexuality?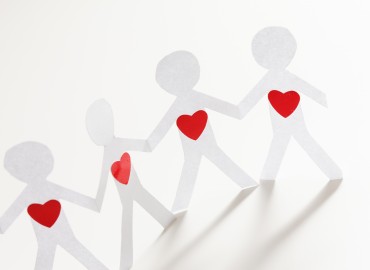 Christians believe sex is something created by God and very special within human relationships. However, the New Testament contains teaching that some people have interpreted to mean that being celibate and remaining unmarried is, in fact, the ideal state. This is based on the teaching of St Paul from his letter to the Corinthians, found in the New Testament.
"I would like you to be free from concern. An unmarried man is concerned about the Lord's affairs – how he can please the Lord. But a married man is concerned about the affairs of this world – how he can please his wife – and his interests are divided. An unmarried woman or virgin is concerned about the Lord's affairs: her aim is to be devoted to the Lord in both body and spirit. But a married woman is concerned about the affairs of this world – how she can please her husband. I am saying this for your own good, not to restrict you, but that you may live in a right way in undivided devotion to the Lord." (1 Corinthians 7:32-35)
Many Christians over the years have taken this to mean that if you are not married you have more time and energy to focus on God. Christians do not believe people have to be sexually active to have a fulfilling life. Jesus himself is the best example of this: he was unmarried, yet Christians believe He was the example of the perfect human. Paul, one of the most important early Christian leaders, wrote in a letter to the Corinthian church, 'I wish that all men were as I am'. Since he was writing this in the context of whether people should get married, many scholars have taken this to mean he, too, was unmarried.
Some Christians believe that God plans for some people to remain unmarried. They think that expecting unmarried people to remain chaste (i.e. not sexually active) is not an impossible task. In fact, most Christians believe that God's ideal is for men and women to remain virgins until they are married, and sexual relationships outside of marriage – whether before a long-term commitment has been made, or with somebody other than a husband or wife (adultery) – are wrong.
Since 1139, the Roman Catholic Church has expected Roman Catholic priests to remain celibate and chaste. Roman Catholics believe that a priest has to dedicate himself to the church and the people in his parish, and that it wouldn't be fair on his partner if he were allowed to marry. There is one exception. When a married Anglican priest converts to Catholicism, he should stay married and can become a Catholic priest.
Roman Catholics are the only denomination that expects celibacy from their priests. However, other Anglicans and Catholics sometimes choose to become monks and nuns and they promise to be celibate. In the Orthodox Church Bishops are also celibate.
Bookmark