Divorce
What is the Protestant, Catholic and Orthodox view of Divorce?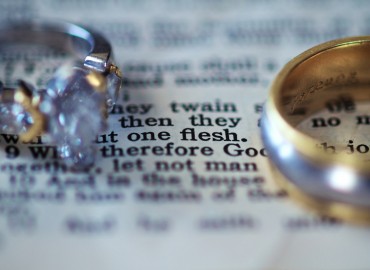 A Protestant view of divorce
Protestants believe that Jesus' teaching on marriage and divorce in the New Testament shows the ideal way to which all Christians should aspire. They accept, however, that sometimes humans fall short of this ideal, because we live in a fallen world, where humans have rejected God. Many Protestants accept divorce, although it would never be encouraged. Many Protestants allow divorced people to remarry in church, although they may first wish to talk things through with the couple. Since 1987, Vicars in the Anglican Church have been allowed to decide if they are prepared to marry people who have previously been divorced. Some Anglican Priests, although they won't actually allow the couple to be married in church do offer people a 'blessing,' asking God to bless their marriage. This blessing will often take place after the service in a registry office.
Roman Catholics on divorce
Roman Catholics believe that marriage is a sacrament. Once the couple has received the sacrament of marriage, the marriage can never be dissolved or ended in God's eyes. If a Roman Catholic got a civil divorce, the couple would still be married in the church's eyes. A divorced Roman Catholic cannot get remarried whilst their ex-husband or wife is alive. Catholics believe humans simply do not have the authority to divide what God has joined together.
A divorced Catholic is not encouraged to partake in other sacraments (like communion). A Catholic who does remarry in a registry office or in the church of another denomination whilst their first spouse is still alive, is not allowed to take communion in a Catholic church, as they are committing adultery, because in God's eyes they are still married to their first spouse.
Under certain circumstances, Roman Catholics can get an annulment of their marriage, from the Roman Catholic church.  Annulments can be granted if:
(i) one or both of the partners didn't understand the wedding vows, or were forced into marriage
(ii) one or both partners lied during the vows (for instance, if they never intended to have children)
(iii) the marriage was never consummated – the couple never had sexual intercourse after the wedding.
If the church grants an annulment, the couple are free to get married again in church, although they would still have to get a legal divorce.
Orthodox Christians on divorce
Orthodox Christians believe that the church does have the authority to end marriages and can grant divorces. Remarriage is allowed, in church, but it should not be a grand affair. Third marriages are rarely allowed.
Bookmark