Sanctity of life
What does it mean?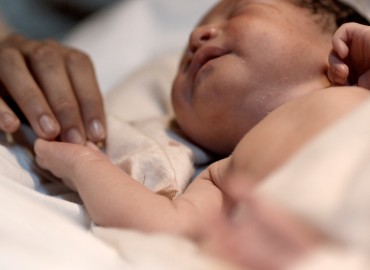 Sanctity means 'the quality of being sacred or holy.'
Christians often talk of human life as being sacred. In other words, they believe there is something special or holy about human life. Every human, Christians believe, is special to God. They refer to the sanctity of life when considering issues such as abortion, euthanasia, embryo research, the care of disabled or the elderly.
Where does this belief come from?
In Genesis 1: 27 God is described as creating the first humans. The Bible says,
'So God created people in his own image; God patterned them after himself; male and female he created them.'
Humans are the only part of God's creation described as being in the image of God. Christians don't believe we look like God. They believe 'being in the image of God' means that we are somehow special: we have something of God's nature in us – or at least the capacity to show God's nature.
Christians also believe that God uniquely created every human. There is a beautiful passage in Psalm 139:13-16 – part of a song of praise to God – where it describes a very caring God intimately creating us in our mother's womb:
'You made all the delicate, inner parts of my body and knit me together in my mother's womb. Thank you for making me so wonderfully complex! Your workmanship is arvellous – and how well I know it. You watched me as I was being formed in utter seclusion, as I was woven together in the dark of the womb. … Every moment was laid out before a single day had passed.'
So human beings are all intrinsically valuable because God has lovingly made each one and given them that value.
Christians believe all human life is sacred because:
God is the giver of life. Ecclesiastes 3: 1-3 says 'There is a time for everything. A time to be born and a time to die …' Christians believe God gives and takes away life as he pleases and that all matters of life and death are and should ultimately be left in his hands.
Human life is therefore a gift. Nothing is more important than the life God has given and it should be preserved and enhanced, rather than destroyed.
Every life has a God-given purpose. God destined (or meant) for each of us to be born, as the passage from Psalm 139 suggests. He took care when creating us. All life is important and shouldn't be wasted.
The belief in the sanctity of life makes it hard for some Christians to agree in that as humans we can control the beginning or end of life. That would be God's responsibility – and his alone.
Bookmark