Case study: Apartheid
How have attitudes to prejudice within the Church changed?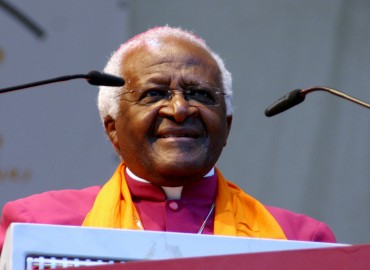 An example of changing attitudes towards race within the church can be seen in this case study from the 1990s – the controversial issue of Apartheid in South Africa.
Apartheid simply means 'separateness'. An Act was introduced in South Africa in 1948 that decreed that from then on, blacks would be 'separated' from whites. The Act, in fact, gave favour and supremacy to whites. As a result, strict segregation orders were enforced, forbidding blacks access to the same rights, social and educational provision and public places as whites. Many homes of blacks were confiscated and given to whites; blacks were forced to live in extremely poor conditions. They had no voice and if they did protest, they were dealt with very violently.
The white-dominated 'Dutch Reformed Church' supported apartheid, arguing from the Bible that God deliberately divided people into different races (see Genesis 11) but used this to suggest therefore that the whites were superior to blacks. The Bible says: 'There is no longer Jew or Gentile, slave or free, male or female. For you are all Christians–you are one in Christ Jesus (Galatians 3: 28). They reconciled this to their beliefs by suggesting that people were spiritually equal, but not physically equal.
They believed that:
South Africa's Apartheid laws were God's will.
Races should be kept apart.
Whites should have better opportunities as they heed God's 'favour'.
Mixed marriages and relationships are discouraged so races remained 'pure'.
God is the 'Great Divider'.
There were Christians at the time who fought against this segregation. Two of the most influential were Bishop Desmond Tutu and Trevor Huddleston.
Bishop Desmond Tutu (born 1931) has fought all his life for the rights of blacks. Once the system of Apartheid was completely abolished in 1993 he set up, along with Nelson Mandela, the Commission for Trust and Reconciliation. Under this system, past crimes were to be honestly acknowledged, documented and forgiven in order to break the cycle of resentment and retaliation.
Trevor Huddleston (1913 – 1998) became leader of the British Movement Against Apartheid, living for many years in South Africa. He based his fight for equal rights for blacks on the conviction that it is impossible to be a Christian if you do nothing about injustice. He encouraged the boycotting of sporting events against South Africa and the purchase of South African goods e.g. apples and wine. He befriended other Christian workers against apartheid, working closely with them.
With South Africa's police and army supporting apartheid, many anti-apartheid Christians were left with a dilemma. To fight apartheid was to be branded a terrorist or communist, punishable by imprisonment, torture and death. Some joined the armed struggle against apartheid. Tutu and others like him chose non-violent methods, for example protest movements, and petitions.
In 1982 the Dutch Reformed Mission Church (DRMC) declared a state of Confession 'as a protest against Christian Apartheid beliefs'. The Kairos Document produced by South African theologians accused the Dutch Reformed Church of 'misusing biblical texts for (your) own political purposes.' The D.R.M.C.'s view gradually changed to the point where it made a public declaration of repentance of them.
Bookmark