The Environment
What's the issue?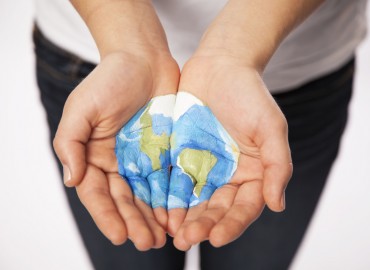 When we hear the word 'environment', our first response is often to visualise the scenes of pollution from disasters – usually man-made; to think of animal cruelty, such as fox-hunting and experimentation.
The rise in industrialisation over the last centuries has particularly taken its toll on the planet, forcing the issue into public consciousness. With these growing concerns, many Christians too have reconsidered the Bible's teaching on the issue of actively caring for the environment.
What do Christians believe about the environment?
For Christians the 'bottom line' about the environment is that it is not ours, but God's. The Book of Genesis makes it clear that God is actively behind the creation of the world, and this theme is repeated elsewhere, as this verse suggests.
"The earth is the Lord's, and everything in it,
the world, and all who live in it;
for he founded it on the seas
and established it on the waters." (Psalm 24:1-2)
The Bible – and in particular the Psalms – are full of words celebrating God's creation of an incredible world, and saying thank you to God for the amazing things he has made.
According to the Bible, God has given humans dominion over His creation – that is, the right to rule on his behalf.  Psalm 8:6 says, 'You put us in charge of everything you made.' The problem with this is that, once you tell someone that they can rule over something, abuse can all too easily follow.
Christians today see their role as one of stewardship of God's earth: they should look after and care for it. Many believe they will be judged by God in part about their care of the planet and the animals on the earth.
Bookmark