Can you prove it? One Christian looks at the evidence for the Christian faith.
God in Creation - summary of the arguments.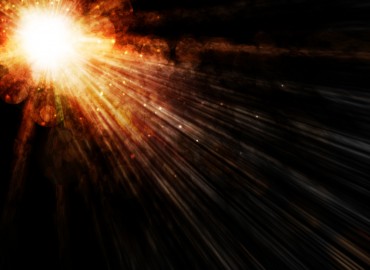 These pages have been produced by David Couchman MA (Cantab), MSc. The material is taken from the Facing the Challenge course, and is used with permission.
Many people today believe that we are just animals – humans are not really any different from hamsters. However, think for a moment about some of the ways we are different from other animals: our ability to communicate using language, our ability to think in the abstract, our sense of right and wrong, our creativity, our awareness of a spiritual dimension to life, our hopes for something beyond our ordinary experience. According to the Bible, God made us, and He made us to be like Him, as personalities. All these unique human characteristics are reflections of God's own nature – and very difficult to account for in other ways.
What do the Arguments from 'God in Creation' Prove?
What do these arguments from the anthropic principle, irreducible complexity , and human nature prove? They are certainly not enough to prove that the Christian message is true. However, what they can do is to show that, in the current state of scientific knowledge, there is nothing unreasonable about Christian faith, and that the naturalistic arguments which are often brought to bear against such faith are out-dated and may be based on little more than scientific ignorance or prejudice.
Of course, we should use such arguments from creation with care. In particular, we should not marry the Christian faith too closely to any single scientific theory. (After all, look what happened to people who believed the Earth was flat!)
In years to come, astronomers and biochemists may discover some natural scientific explanation for why the universe has to be the way it is, or for why human nature is as it is – but meanwhile, current scientific developments are certainly interesting from a Christian point of view, and tend to support such belief rather than to oppose it.
Bookmark