Jesus' teaching: Money
What did Jesus teach about money and giving?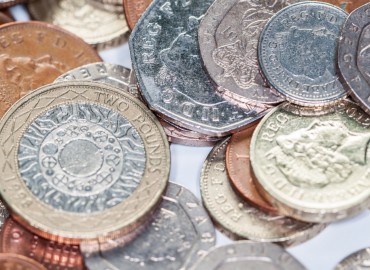 Money. It can do wonderful things and change lives for the better. Equally, it can be a cause of stress, arguments and leave our lives in a mess. Having too much can make you greedy for more, having too little can make you desperate.
The same was true in Jesus' day. He lived in a country that was part of the Roman Empire, where luxury was the order of the day for those that could afford it. He had friends who were very well off – many by dishonest means. But he himself didn't own many possessions. He saw that too many people lived for money, and this took up the time and energy that belonged to God. This is what he taught the crowds about money and material things:
'Don't store up treasures on earth! Moths and rust can destroy them, and thieves can break in and steal them. Instead, store up your treasures in heaven, where moths and rust cannot destroy them, and thieves cannot break in and steal them. Your heart will always be where your treasure is. […]

'You cannot be the slave of two masters! You will like one more than the other or be more loyal to one than the other. You cannot serve both God and money.' (Matthew 6:19-24)
Bookmark