The Sermon on the Mount – The Beatitudes
What did Jesus have to say about being blessed?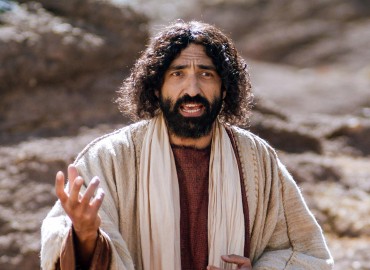 "Bless you" is a phrase that people often. But what does it really mean to be blessed? What does it mean to be a blessing to others?
Jesus taught about this at the start of his public ministry when he addressed a crowd of people in what is now called The Sermon on the Mount. The Beatitudes are "blessing sayings". In them, Jesus explains that the kind of lifestyle which is truly blessed. According to Jesus, being 'blessed' (or as some translations say, 'happy' or 'fortunate') doesn't mean having lots of material wealth, avoiding problems and having a comfortable life. Instead, blessing (or happiness) can be found in some of the hardest times of our lives – and maybe even because of them.
'Blessed are the poor in spirit,
for theirs is the kingdom of heaven.
Blessed are those who mourn,
for they will be comforted.
Blessed are the meek,
for they will inherit the earth.
Blessed are those who hunger and thirst for righteousness,
for they will be filled.
Blessed are the merciful,
for they will be shown mercy.
Blessed are the pure in heart,
for they will see God.
Blessed are the peacemakers,
for they will be called children of God.
Blessed are those who are persecuted because of righteousness,
for theirs is the kingdom of heaven.

Blessed are you when people insult you, persecute you and falsely say all kinds of evil against you because of me. Rejoice and be glad, because great is your reward in heaven, for in the same way they persecuted the prophets who were before you.

Matthew 5:3-11
The blessing sayings can sound strange at first – possibly because they offer a striking contrast to the typical values of society. The Beatitudes show what it is like to feel, hope and love, to be more open to God, and to seek forgiveness and healing. Jesus also blesses those who promote justice, mercy and peace – things he stood for throughout his ministry.
Christians are called to follow the teaching of  Jesus. But living a life described in the Beatitudes can be seen as weak. It can lead to harassment, insults – even persecution and death. Yet such a life is far from pathetic. "Blessed are those who are humble" comes from Psalm 37:11, which suggests that humility is not a sign of weakness but strength.  It takes discipline not to be aggressive even when faced with aggression. Humility demonstrates patience, self control and determination. Jesus asserts that God's kingdom is made up of people who are like this.
Bookmark