Saxons
Who was St Augustine?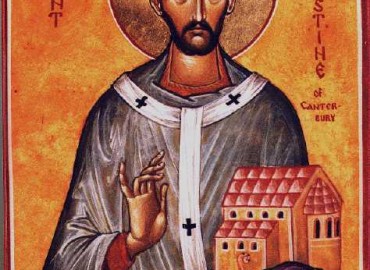 St Augustine, who later became the first Archbishop of Canterbury, arrived on the coast of Kent as a missionary to England in 597 AD.
He had been sent from Rome by Pope Gregory the Great. Tradition says that Gregory had been struck by the beauty of some Angle (i.e. from modern-day England) slaves he saw for sale in the city market and so decided to send Augustine and some monks to convert the Angles to Christianity.
Queen Bertha, wife of the local king Ethelred, was already a Christian. She gave Augustine a church in Canterbury. Later, with the backing of Pope Gregory, Augustine became the Archbishop of Canterbury where he established the Cathedral building and community.
Augustine's original building now lies beneath the floor of the nave.
Bookmark