Pray for Schools
What does this organisation do?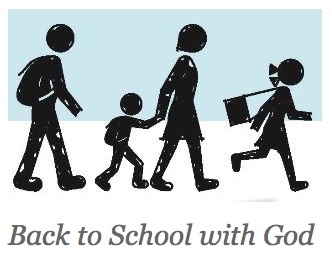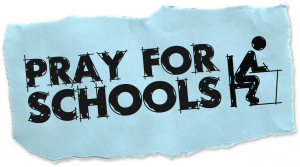 What is the Pray for Schools vision?
To bring together people from local churches and those involved in education – parents, pupils, teachers, meals supervisors, Governors and anyone else with a heart for young people – to pray strategically for schools in their area and those involved in them. Also, to encourage ongoing prayer for specific schools.
History
The Schools Prayer Network (SPN) began when Michael Philip, a peripatetic music teacher working in Glasgow, saw the power of prayer in school first hand. One of the schools he worked for had an enormous vandalism problem. The children in the Christian Union decided to pray about it and the vandalism stopped almost straight away. Michael felt that if prayer had this effect in one school, it could have similar effects in other schools in Glasgow and this was the beginning of The Schools Prayer Network.
As it began to expand, Michael asked CARE to take on the oversight of the network.
In May 2009, SPN and CARE in conjunction with a number of other organisations held 'Pray for Schools Fortnight', to encourage groups and churches to hold events to raise the profile of praying for schools and to encourage more groups to be formed to pray for schools. Around 20 events took place across the country.
Following the success of the Pray for Schools fortnight, the Schools Prayer Network rebranded to become Pray for Schools, a partnership between CARE, Youth for Christ, Scripture Union, New Generation, Association of Christian Teachers and Churches Together England. The Scottish Schools Prayer Network rebranded to become Pray for Schools Scotland in January 2011.
The vision of Pray for Schools remains the same – to see every school in the UK become a prayed-for school. This means, for instance, that a family moving into an area can link up with those who are already praying for a local school. And it means that anyone with a burden to pray for schools can get in touch to find out which schools in their local area are already covered, and which are not. 
The practical details as to who prays, where, when and how, vary widely.
Click here to find out more about the Pray for Schools organisation.
Bookmark