The Leprosy Mission – England & Wales
What is leprosy?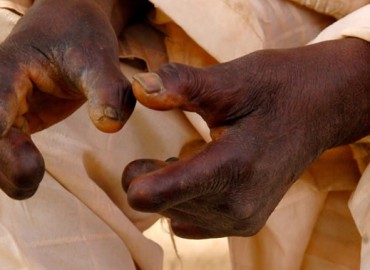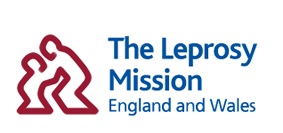 Leprosy is a mildly infectious disease associated with poverty that can be easily cured. Leprosy starts by damaging the small nerves on the skin's surface resulting in a loss of feeling. Without the ability to feel pain the risk of a person hurting their self is very high. Unnoticed burns and ulcers can lead to permanent disability. Due to the inability to detect grit in the eye, blindness is a common consequence of leprosy. If left untreated, leprosy goes on to damage the large nerves in the elbow, wrist, knee and ankle. The resulting damage can lead to loss of sensation in the hands and feet and muscle paralysis, which causes clawed fingers and foot drop.
Leprosy can also damage nerves in the face causing the eyelid muscles to stop working. The eyes are no longer protected by the blinking mechanism and can become easily damaged, which eventually leads to blindness. Leprosy can also damage the bones of the nose causing it to collapse and flatten.
An effective treatment for leprosy has been available since 1982 – this is made up of a combination of three drugs taken daily for six to 12 months. But while treatment halts the progression of leprosy in many cases severe damage has already been done.  A clawed hand or foot drop can be restored with surgery however the feeling to hands and feet cannot be restored opening the way to further injury. Protective footwear can be worn to reduce the chances of injury and of ulcers developing. The blinking mechanism can also be restored to the eye by surgery. But once eyesight has been lost as a result of injury to the eye, nothing can be done to reverse the situation.
According to the latest World Health Organisation statistics, there were 219,075 new cases of leprosy diagnosed globally in 2011 – around one every two minutes. More than half of these new diagnoses – 58 per cent – were in India. There is still a sense of great shame surrounding leprosy that makes people reluctant to seek medical help. This means that these figures may be even higher.
Click here to discover more about leprosy
Click here to read more about the work of The Leprosy Mission- England and Wales
Bookmark