Real Heroes – Eric Liddell
Would you sacrifice a promising sports career for your faith?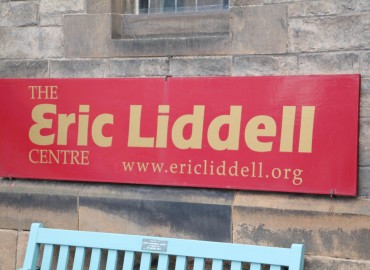 'But now the Lord declares: "Far be it from me! Those who honour me I will honour,"'      (1 Samuel 2:30).
This verse from 1 Samual could be seen as the motivation for Eric Liddell's life. Scottish athlete, rugby union international player, and missionary, Eric was born in Tian Jin, China, to missionary parents, and his goal in life was to honour God.
As a sportsman Eric was known as a real gentleman – he was gentle and showed genuine concern for both his colleagues and also the opposition. At the beginning of an event Eric would take the time to shake hands with each competitor.
1924, Olympic Games, Paris
Eric was selected for the British team at the 1924 Olympic Games – this was an opportunity to honour God on a world stage. Before he left for Paris Eric discovered that the heats for the 100ms were to be held on a Sunday. To compete on a Sunday would go against all that Eric stood for – he believed that the Sabbath was a day for rest and worship not for running. There was a great pressure put onto Eric to go against his convictions and to compete – he was even accused of being unpatriotic. For Eric his relationship with God was more important than even the prospect of a gold medal at the Olympics and so he decided not to run and preached in a Paris church instead.
Eric did go on to compete in the 200ms where he won a bronze medal and in the 400ms. On leaving his hotel room for that race a member of the British team pushed a note into Eric's hand. The note read, 'It says in the Old Book, 'Him that honours me, I will honour.' Wishing you the best success.'
Eric ran the race of his life, not only taking gold medal but setting a new world record. Following on from his sporting success Eric was given the opportunity to speak at many events but his message was not so much about sport but about his faith – his motto became 'Christ for the world, for the world needs Christ.'
Returning to China
Under the advice of the British government Eric's wife and children eventually left China but Eric refused to go, believing that it was God's calling on his life that he must stay. In 1943 the Japanese rounded up all the westerners and sent them to Weihsein Internment Camp. Eric continued his good work even in the camp – he would give up his food rations for those he considered worse off than him and even organised and referred football matches for the prisoners. Eric also encouraged his fellow prisoner not to hate the Japanese but to forgive and pray for them.
The conditions in the camp deteriorated  further as the war continued and eventually on February 21st, 1945, Eric Liddell died – he had never got to see his family again.
Click here to discover more about this amazing man and the work that continues in his name.
Bookmark