RE:QUEST
A space for resources to help RE teachers and their students explore the Christian faith
"A huge resource to treasure."
Lat Blaylock, Editor, RE Today
We are delighted to share with you our library of resources. You can use the filter feature below to find topics most relevant to your curriculum.
Charity: The Leprosy Mission
How have Christians responded to suffering in the world?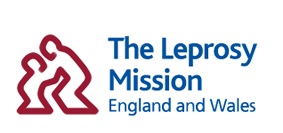 Leprosy is an infectious disease associated with poverty that can be easily cured. Leprosy starts by damaging the small nerves on the skin's surface resulting in a loss of feeling. Without the ability to feel pain the risk of a person hurting themself is very high. Unnoticed burns and ulcers can lead to permanent disability. If left untreated, leprosy goes on to damage the large nerves in the elbow, wrist, knee, and ankle. Leprosy can also damage the bones of the nose causing it to collapse and flatten.
According to the latest World Health Organisation statistics, there were 202,189 new cases of leprosy diagnosed globally in 2019. 57% of these new diagnoses were in India.
How have Christians responded?
Wellesley and Alice Bailey founded the Leprosy Mission, formerly known as the 'Mission to Lepers' in 1874, after time spent in India where they saw the devastation caused by the disease. During the next two decades, the Baileys travelled widely to see the needs of leprosy-affected people whilst at the same time raising funds to help develop the work. The Mission's first hospital, Purulia Leprosy Hospital in West Bengal, opened in 1888.
Today the Leprosy Mission in England and Wales continues the work that was started so many years ago by the Baileys. The charity states that:
'Its mission is to minister in the name of Jesus Christ to the physical, mental, social and spiritual needs of individuals and communities disadvantaged by leprosy; working with them to uphold human dignity and eradicate leprosy.'
The mission works in the areas of health, housing, and education. This includes training people to lead local self-help groups, providing thousands of leprosy-affected families with safe homes, and enabling thousands of children from leprosy-affected families to go to school.
Click here to discover more about leprosy
Click here to find out more about the history of the Leprosy Mission
Click here to read more about the work of The Leprosy Mission- England and Wales