Christmas Cards
Where does the idea of a Christmas card come from?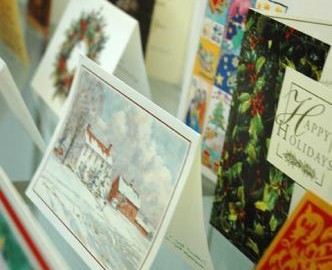 The very first Christmas card was made in 1843. Henry Cole had it designed, and printed 1000 of them. The cards were printed in black and white and then were coloured by hand. Cole sold them from a shop in London. The picture shows a family enjoying a happy Christmas party. The idea of Christmas cards soon caught on, and now millions are sent every year.
Cards for charities
Lots of Christmas cards are sold in aid of different charities. Some of the money is given to help poor and needy people through organisations like Oxfam, Christian Aid, Tear Fund etc.
For these cards a number of charities worked together to produce them, hoping that the money they raise will change lives.
Bookmark