Samaritan's Purse – Operation Christmas Child
What is Operation Christmas Child?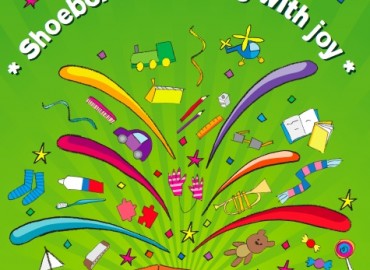 Samaritan's Purse founded by Bob Pierce an evangelist and journalist with Youth For Christ aims to help the world's poor and marginalised. The charity's vision is based on the teaching of Jesus in the New Testament when after sharing the story of the Good Samaritan, he said "Go and do likewise." Samaritan's Purse states that this is their mission—to follow the example of Christ by helping those in need and proclaiming the hope of the Gospel.
Click here to find out more about the work of Samaritan's Purse
Operation Christmas Child is just part of the work they do. Each year they encourage schools, churches and individuals to fill shoe boxes full of gifts such as:
TOYS
small cars, balls, dolls, stuffed animals, kazoos, harmonicas, yo-yos, jump ropes, small Etch A Sketch®, toys that light up or make noise (with extra batteries), Slinky®, etc.
SCHOOL SUPPLIES
pens, pencils and sharpener, crayons or markers, stamps and ink pad sets, writing pads or paper, solar calculators, coloring and picture books, etc.
HYGIENE ITEMS
toothbrush, toothpaste, mild bar soap (in a plastic bag), comb, washcloth, etc.
OTHER
Hard candy and lollipops (please double bag all candy), mints, gum, T-shirts, socks, ball caps; sunglasses, hair clips, toy jewelry, watches, flashlights (with extra batteries)
Samaritan's Purse claim that:
Since 1993, more than 100 million boys and girls in over 130 countries have experienced God's love through the power of simple shoebox gifts from Operation Christmas Child. Samaritan's Purse works with local churches and ministry partners to deliver the gifts and share the life-changing Good News of Jesus Christ.

Click here to link to the lesson plans for Operation Christmas Child
Bookmark