Micah Challenge
How do Christians respond to the challenge of world poverty and injustice?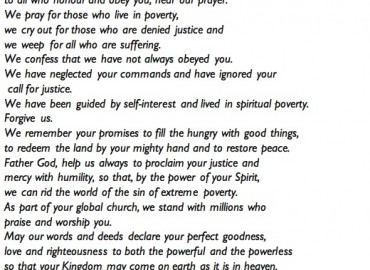 The Bible has a lot to say about poverty and justice. One of the main passages is Micah 6:8:
"He has shown you, O mortal, what is good. And what does the Lord require of you? To act justly and to love mercy and to walk humbly with your God."
It is from this passage that Micah Challenge took its name. Micah Challenge is a global movement of Christian agencies, churches, groups and individuals that aims to encourage people to engage more with the global issues of poverty and injustice.
Micah Challenge's first aim is to spur on Christians from all backgrounds to show God's kindness and justice and to speak out against the injustice of poverty. Secondly, Micah Challenge equips Christians to campaign and urge decision makers to fulfill their promise to achieve the Millennium Development Goals on global poverty by 2015.
The Millennium Development Goals (http://www.un.org/millenniumgoals)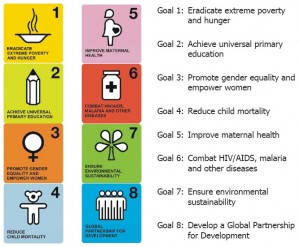 Bookmark