The Good Samaritan
What does it mean?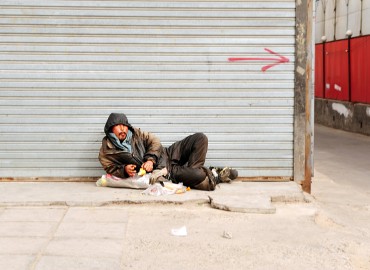 We all have people that we find difficult to love, those we would rather not know or cannot ever say anything good about.
Jesus is asked a question "Who is my neighbour?" – that is, whom am I responsible for? He does not give a direct answer – he tells a story. The journey from Jerusalem to Jericho was a dangerous one in his day. It is 17 miles long and descends 3,300 feet. Perhaps the story Jesus tells is based on something that actually happened – or perhaps he is referring to the current fear that if you went down this road, then you were quite likely to get attacked and robbed.
The man who was attacked was left for dead. The priest first walks by on the other side… There might be two reasons for this: 1.He might have been afraid that this might be a trap and he could get attacked. Or 2. He might have been worried that the man was dead and that he would become unclean by touching the man. Or there is a third possibility – he was just too busy to stop. The second man to come by was a Levite, who again might not have wanted to touch something he regarded as unclean.
Finally, a Samaritan turns up. Now Jews saw Samaritans as their enemies, likely to want to trick them. Perhaps Jesus' audience might have thought that the man who had been attacked would be murdered by this third person. Not a bit of it – this man deals with the man's wounds, takes him to a safe place and agrees to pay his upkeep at the inn.
Jesus is challenging the lawyer's view about who was good and who was not: notice the lawyer cannot bring himself to say "The Samaritan" at the end of the story.
Today, Christians take this story as the inspiration to show love for all people. One charity designed to help the poorest people is called "The Samaritan's Purse." A group set up to listen to people who might think about committing suicide is called The Samaritans.
You can read the story for yourself in the Bible: Luke 10: 25-37
Bookmark