RE:QUEST
A space for resources to help RE teachers and their students explore the Christian faith
In this section we have compiled additional resources to equip you with engaging activities and help you in supporting your students relevantly.
RESPECTED: Relationship and Sex Education for Secondary Schools
RSE resources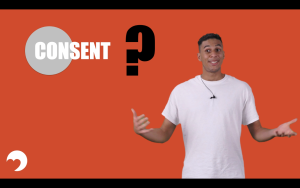 RESPECTED is a charity that seeks to encourage young people to reclaim commitment and respect in relationships. With this aim in mind, it has produced a range of high quality film-based, interactive resources that can be streamed straight from its website. Perfect for any RSE programme!
Access to preview the materials is free, and £20 to stream all materials for 12 months.
Currently, there are four courses available:
Year 7: Think Again looks at the 3 T's (Think, Talk, Tools) that help us make positive, informed decisions in relationships, exploring friendship, peer pressure, sexting and grooming.
Year 8: Fake News aims to equip students to make healthy decisions in 4 key areas: social media, body image, pornography and healthy relationships
Year 9: I Wish explores the reasons why teenagers decide to start having sex and looks at the possible consequences of making that choice.
Year 10/11: The Big L asks, What is love? It explores the interconnection between sex, love and commitment, considering the area of consent and the impact that widespread exposure to pornography might have on a

relationship.
You can find out more and sign up here.