The Hospice Movement
What are the alternatives to euthanasia?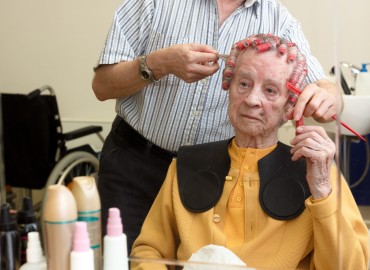 A hospice is a house or home dedicated to the care of terminally ill patients. The first hospice was set up by Christian nuns in 1900 in Ireland. There are about 100 hospices in the UK. Many of them have a Christian basis, set up by Christians who believe they are the best alternative to active euthanasia.
Hospices are not funded by the Government. They are paid for by fundraising, donations and money left in wills. There are not enough hospices to meet the demand for beds.
What do hospices do?
The purpose of hospices is to care for and support patients and their family and friends.
There are 3 main aims of hospice care:
To relieve pain. Hospice staff believe all pain, however severe, can be brought under control, allowing for a peaceful and relatively pain-free death.
To help patients, friends and relatives face up to death. Although many hospices are Christian foundations, no attempt is made to persuade patients to become Christians. Opportunities are given to the patients and to family members to discuss death and dying.
To care for the emotional needs of friends and family. Hospices help families cope with bereavement before, during and after the death of their relative.
The hospice movement believes that the patient is still living and should be encouraged to have a life even while they are dying. In a hospital, the patient wouldn't be given the personal care he/she would receive in a hospice. For example, in a hospice, hair dressers come in and patients can have manicures. They are encouraged to get dressed and get up rather than stay in bed. The first time a patient may only stay for a couple of weeks to give their carers a rest or to sort out the correct pain relief. As the illness progresses, he/she might stay for longer. If they wish to die at home, nurses attached to the hospice can often support patients at home.
Many who do not support euthanasia believe that hospices allow people to die with dignity. If the pain is kept under control the individual can live well up to the moment they die. Many Christians support the hospice movement and believe that if there were enough spaces available for all who wished to go there, that euthanasia would not be needed.
Bookmark