RE:QUEST
A space for resources to help RE teachers and their students explore the Christian faith
"A huge resource to treasure."
Lat Blaylock, Editor, RE Today
We are delighted to share with you our library of resources. You can use the filter feature below to find topics most relevant to your curriculum.
Pax Christi
Christians working for peace

Pax Christi (the peace of Christ) is a Catholic organisation that works to promote peace across the world. Inspired by their faith in Christ, their stated vision is:
'...a world where people can live in peace, without fear of violence in any form. Pax Christi is rooted in Catholic Christianity but is open to all who share its values and work.'
It works towards achieving three specific outcomes:
Peace: Encouraging human rights respect across the world, where justice is done, and everyone has what they need to lead a good and safe life.
Reconciliation: A process whereby people mend relationships, paving the way to a fresh start with peace at the centre.
Nonviolence: Encouraging respect for others and offering alternatives to violence and war.
What does it do?
Pax Christi attends national and international meetings, raises awareness about current issues, takes part in protests, and lobbies politicians and world leaders to take action. They also go into schools to educate and share their vision. Current issues that they are involved in are: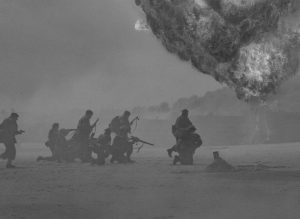 Climate and conflict: Pax Christi highlights the way in which war and climate change are connected, challenging governments to reduce military emissions. They attended the United Nations Glasgow climate talks (COP26) in November 2021 in order to persuade people about the seriousness of the issue.
Israel and Palestine: Israel and Palestine have been in conflict now for around 50 years. Israel has established settlements in Palestinian territory, which has caused much hostility. Pax Christi has lobbied the United Nations to establish Palestine as a legitimate state, whilst also banning these Israeli settlements. They also highlight the issues around the denial of Palestinian people's human rights. They promote a non-violent approach to ending hostilities.
Security and disarmament: Pax Christi works to promote the disarmament of all weaponry, particularly weapons of mass destruction, such as nuclear and chemical weapons. They believe that peace 'cannot come from weaponry, but from a commitment to justice and nonviolent actions which recognise the dignity of every human person and all creation.'
Why does Pax Christi work for peace?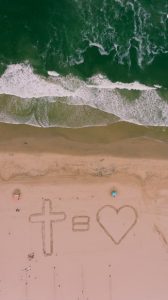 It works to promote peace across the world because they believe that God intended the world to be peaceful. The Bible teaches that peace is important. Also, because of the actions and example of Jesus Christ.
Jesus promoted peace in many of his teachings and actions, treating everyone as equals. During the Sermon on the Mount, Jesus shared the Beatitudes, some of which directly relate to non-violence and peacemaking. Those who are 'peacemakers' are seen as special to God.
'Blessed are the merciful,
for they will be shown mercy.
Blessed are the pure in heart,
for they will see God.
Blessed are the peacemakers,
for they will be called children of God.' 

Matthew 5: 7-9
Ultimately, peace and harmony are central to the Christian faith. Christians work together in unity to promote peace across the world.
To read more about Pax Christi, click on this link.