RE:QUEST
A space for resources to help RE teachers and their students explore the Christian faith
"A huge resource to treasure."
Lat Blaylock, Editor, RE Today
We are delighted to share with you our library of resources. You can use the filter feature below to find topics most relevant to your curriculum.
Euthanasia and the Law in the UK
UK Law
Euthanasia and assisted suicide are illegal in the UK. Whilst suicide is not a criminal act, in accordance with the 1961 Suicide Act, assisted suicide is illegal and is punishable by up to 14 years imprisonment for anyone who provides the means for someone to end their life. Euthanasia is regarded as manslaughter or murder and can carry a sentence of up to life imprisonment.
The key difference between these is who performs the act. With euthanasia, the act of taking life is performed by someone other than the person, for example, a doctor. With assisted suicide, the act is performed by the person themselves, they receive the means to do it from someone else.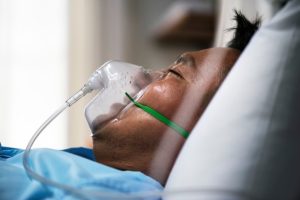 However, whilst euthanasia is illegal in the UK, there are occasions where a patient's life is shortened in ways that are legal. For instance, a patient may legally refuse medical treatment, even where this would shorten their life. Also, doctors may choose to withdraw medical care from a patient if their condition is particularly bad, which ultimately leads to their early death. For example, a person may be in a coma for months, with severe brain damage and no hope of recovery (PVG).
Ongoing Debate
Euthanasia provokes strong debate. Within the UK there are individuals and groups who campaign to legalise it. Organisations such as Dignity and Exit press forward in their belief that euthanasia is a human right, an act of kindness to relieve suffering. Others disagree, with organisations such as Care arguing against the legalisation of euthanasia and assisted suicide, believing that 'all life has intrinsic value and dignity, regardless of its condition.'
There have been a number of attempts to change the law, largely by way of Private Members' Bills. Lord Falconer of Thoroton introduced the Assisted Dying Bill, 2014–15. The Bill was unsuccessful.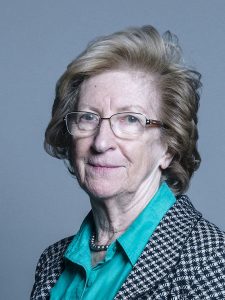 More recently, Baroness Meacher introduced another Assisted Dying Bill in the House of Lords. Its aim is to legalise assisted suicide for terminally ill patients who have six months or less to live. The Bill passed unopposed in the House of Lords on October 2021, which reflects the change in perspective towards the issue in general across society and in the medical profession. You can read more about this here.
It remains a complex issue and one that will, no doubt, continue to be debated over the coming years.
Some countries have legalised euthanasia and/or assisted suicide, including:
Switzerland - assisted suicide only.
Netherlands - euthanasia and assisted suicide.
Spain - assisted suicide only.
Belgium - euthanasia and assisted suicide.
Canada - euthanasia and assisted suicide, aside from Quebec, where only euthanasia only is permitted.
USA - some states permit assisted suicide.
Australia - some jurisdictions have legalised voluntary euthanasia.
New Zealand - in 2020 euthanasia was legalised.
Do you think euthanasia and assisted suicide should be legalised? Why/why not?