RE:QUEST
A space for resources to help RE teachers and their students explore the Christian faith
"A huge resource to treasure."
Lat Blaylock, Editor, RE Today
We are delighted to share with you our library of resources. You can use the filter feature below to find topics most relevant to your curriculum.
Christianity Workshop
Invite us in!
Do you need support with teaching Christianity? Struggling with understanding and teaching tricky concepts? Maybe you have a team of non-specialists teaching RE who could do with a subject knowledge boost? Whatever your needs, please don't hesitate to contact us, we'd be delighted to help you with any questions you may have about the Christian faith and/or teaching Christianity.
In fact, we're so keen to share our expertise with you that we've created a ninety-minute workshop.
The workshop covers: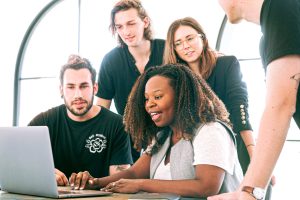 Setting Christianity within the context of the Abrahamic faiths, exploring how it relates to Judaism and Islam.
Unpacking the 'grand narrative' of the Bible, leading to a historical and theological understanding of why Jesus is such an important figure.
Tackling tricky concepts through an enquiry-based activity, digging into 'The Kingdom of God.'
An introduction to RE:QUEST and how to get the most out of it.
If you are interested in us delivering a workshop, please don't hesitate to contact Bev Smith, our Head of Schools Work, to discuss your needs: [email protected].
The best part? It's (practically) free! All we ask is for a donation towards travel expenses. What's not to love?