RE:QUEST
A space for resources to help RE teachers and their students explore the Christian faith
"A huge resource to treasure."
Lat Blaylock, Editor, RE Today
We are delighted to share with you our library of resources. You can use the filter feature below to find topics most relevant to your curriculum.
Biblical Visions: The Transfiguration
The Bible contains many examples of peoples' encounters with God. Some of these include occasions where God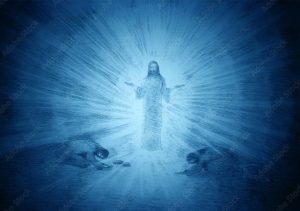 revealed himself through dreams and visions.
One such encounter happened when Jesus took some of his disciples up a mountain to pray and the transfiguration occurred. The word 'transfiguration' means to have a complete change of form or appearance into a more beautiful or spiritual state.
When they arrived at the spot on which they would pray, Jesus' appearance started to change...
'Six days later Jesus took with him Peter and the brothers James and John and led them up a high mountain where they were alone. As they looked on, a change came over Jesus: his face was shining like the sun, and his clothes were dazzling white. 

Then the three disciples saw Moses and Elijah talking with Jesus. 

So Peter spoke up and said to Jesus, "Lord, how good it is that we are here! If you wish, I will make three tents here, one for you, one for Moses, and one for Elijah."

While he was talking, a shining cloud came over them, and a voice from the cloud said, "This is my own dear Son, with whom I am pleased—listen to him!" Matthew 17:1-5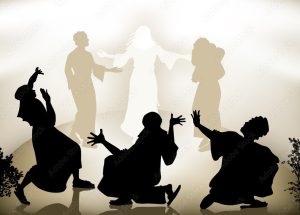 Jesus' face and clothes began to glow. He then had a conversation with Moses and Elijah, two very important figures in the Jewish faith who had died centuries ago.
Remember, the disciples were all brought up as Jews, these figures appearing would have had an enormous impact on them.
Then God spoke from heaven, telling them that Jesus was his Son, that he was very pleased with him.
This vision would have confirmed for the disciples that Jesus really was the Son of God, giving them a fresh understanding of Jesus' purpose. Despite following Jesus and witnessing the healings and miracles, they would still have been living and thinking like their Jewish contemporaries to some extent.
They were forever changed from this point onwards.