RE:QUEST
A space for resources to help RE teachers and their students explore the Christian faith
"A huge resource to treasure."
Lat Blaylock, Editor, RE Today
We are delighted to share with you our library of resources. You can use the filter feature below to find topics most relevant to your curriculum.
What is Repentance?
Why is it important to Christians?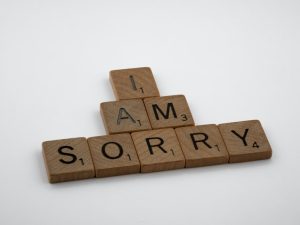 The term repentance means to have regret and feel sorry for things you have done. It's a very important concept for Christians.
When someone becomes a Christian, one of the first steps is recognising that they have sinned in certain areas of their life. Once they acknowledge this, they repent of their sins, saying sorry to God, and ask him to come into their lives, before committing to living life God's way.
But repentance doesn't stop there, it is something that Christians do repeatedly throughout their lives. After all, they are just human beings, with all the complexities that this brings; they don't always get things right. So, they continue to reflect on their actions, repent and follow up with an effort, and God's help, to do things better in future.
The good news is, God always forgives!
Read about one Christian's experience of repentance here.