RE:QUEST
A space for resources to help RE teachers and their students explore the Christian faith
"A huge resource to treasure."
Lat Blaylock, Editor, RE Today
We are delighted to share with you our library of resources. You can use the filter feature below to find topics most relevant to your curriculum.
Non-biblical Visions: St Bernadette
EARLY LIFE
Bernadette Soubirous (1844-1879) was the daughter of a miller from Lourdes, in France. In 1933 the Catholic Church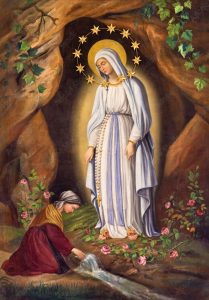 declared her a saint because of the visions she experienced and the miracles that subsequently occurred in Lourdes.
Bernadette was not a healthy child, and her family was very poor. At the age of ten, she became ill with cholera, which left her weakened for the rest of her life.
VISIONS OF MARY
In February 1858, at the age of fourteen, she was gathering firewood near the grotto of Massabielle - a type of cave - when she had her first vision of the Virgin Mary. She said that she heard the sound of rushing wind, but the trees and bushes around weren't moving. Then she saw a figure who was "a dazzling light, and a white figure".
This was the first of what would be eighteen visions of Mary.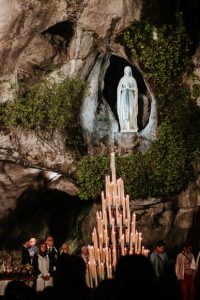 HEALING WATERS
During a later vision, Bernadette claimed that Mary said, "I am the Immaculate Conception." She said that Bernadette should tell the people to build a chapel at the grotto. Many people refused to believe her, including her parents, but she continued to stand her ground, passing on the messages that she said Mary had given her.
Bernadette said that Mary had told her "to drink of the water of the spring, to wash in it and to eat the herb that grew there." Everyone was surprised when the water in the grotto suddenly became clean. Many saw this as a sign that she really had experienced visions of Mary.
TODAY
Since this time, thousands of people have visited the grotto in Lourdes on pilgrimage, visiting the chapel that was built there. They believe the water has special healing qualities.
Whilst visiting, some people have experienced healings, which after scientific and medical examinations, have been declared unexplainable.
You can view a cartoon version of St Bernadette's story here.