RE:QUEST
A space for resources to help RE teachers and their students explore the Christian faith
"A huge resource to treasure."
Lat Blaylock, Editor, RE Today
We are delighted to share with you our library of resources. You can use the filter feature below to find topics most relevant to your curriculum.
How Does Racial Discrimination Cause Problems for Society?
Whenever there are negative actions from people, there are inevitably negative consequences. A society that has racial discrimination present will experience many problems. When people are disrespected, treated differently because of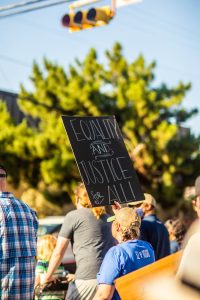 their skin colour, or cultural and ethnic background, the following problems can arise:
Resentment due to poor treatment can build, causing tensions between different racial groups.
People can struggle with mental health issues as a result of being discriminated against. This can lead to an increased risk of poverty and disease.
This tension can lead to a breakdown of relationships within whole communities. This can lead to violence and rioting as people take out their anger on others.
Those who have been excluded may withdraw from society, which creates even more division in society.
The whole of society suffers if certain groups aren't given access to a good education and health care; these peoples' quality of life is not so good and society misses out on what they have to offer.
To learn about Christian teachings on racial discrimination click here.