RE:QUEST
A space for resources to help RE teachers and their students explore the Christian faith
"A huge resource to treasure."
Lat Blaylock, Editor, RE Today
We are delighted to share with you our library of resources. You can use the filter feature below to find topics most relevant to your curriculum.
Biblical Visions: Abraham
The Bible contains many examples of peoples' encounters with God. Some of these include occasions where God revealed himself through dreams and visions.
Abraham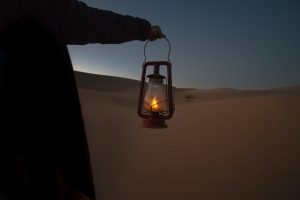 'After this, Abram had a vision and heard the Lord say to him, "Do not be afraid, Abram. I will shield you from danger and give you a great reward." Genesis 15: 1
NB: Abraham was known as Abram earlier on, later he was renamed by God.
He had this vision from God just after he'd rescued his nephew, Lot, after some enemy kings had kidnapped him in Genesis 14. When he had the vision, he'd been involved in conflict so probably needed a bit of reassurance from God.
God told Abraham not to worry because he was being protected by him. God promised him that his son would be his heir.
'Then he heard the Lord speaking to him again: "This slave Eliezer will not inherit your property; your own son will be your heir." The Lord took him outside and said, "Look at the sky and try to count the stars; you will have as many descendants as that." Genesis 15: 4-5
This is a repeat of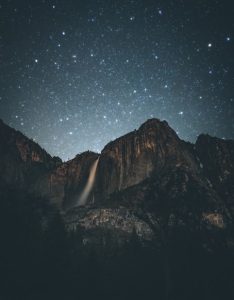 the promise that God made to Abraham in Genesis 12.
Now Abraham was 75 at the time and he and his wife had no children; he could be excused for not believing God the first time he heard it. But God repeatedly told him he would have a child and many descendants, as many as the stars in the sky.
This vision helped Abraham trust God, encouraging him to continue to follow God's commands. In due course, Abraham did have a son. His son, Isaac, would go on to have children, who in turn had children.
So Abraham did have the 'many descendents' that God promised him, including one very special person: Jesus!
You can read about the genealogy of Jesus here. Check out the first two names...