RE:QUEST
A space for resources to help RE teachers and their students explore the Christian faith
"A huge resource to treasure."
Lat Blaylock, Editor, RE Today
We are delighted to share with you our library of resources. You can use the filter feature below to find topics most relevant to your curriculum.
The Importance of Justice to Christians
Justice: Due allocation of reward and punishment: the fair treatment of someone, whether they have done something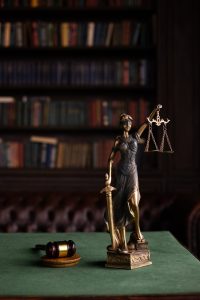 good or something bad.
All Christians believe that justice is important. This is due to the teachings of the Bible and the Church, along with the example of Jesus, all of which place great emphasis on treating people fairly.
Jesus was kind to all he met, treating everyone fairly.
Jesus taught people to, 'Treat others as you wish to be treated.' Matthew 7:12. If you would like justice, then we should ensure others receive justice. This is sometimes known as the Golden Rule and can be applied to many situations.
Churches teach about the importance of justice. For example, the Church of England states. 'We believe in a God of justice and mercy. They are not opposites. We work and pray for a just and compassionate society.' This is taken from their policy on justice, prisons, and the law.
God is a just God, one who treats people fairly and expects Christians to do the same. 'There is no God but me, a just God and a Saviour.' Isaiah 45:21
The Bible teaches Christians justice is important to God, in fact, nothing pleases him more:
  'But as for me, the Lord fills me with his spirit and power, and gives me a sense of justice...' Micah 3:8

'The Lord has told us what is good. What he requires of us is this: to do what is just, to show constant love, and to live in humble fellowship with our God.'  Micah 6:8
Conversely, those who do not practice justice make God angry. You can read about this in Micah 3:8-12.
Whilst God judges all people on how we treat people, he is also a compassionate God who forgives. He even forgives criminals who are truly sorry. An example of this is when Jesus was on the cross; he was placed between two criminals who were also being crucified. One hurled insults; the other one showed great respect towards Jesus, recognising him as the Son of God. Jesus said to this second criminal:
"I promise you that today you will be in Paradise with me." Luke 23:43.