RE:QUEST
A space for resources to help RE teachers and their students explore the Christian faith
"A huge resource to treasure."
Lat Blaylock, Editor, RE Today
We are delighted to share with you our library of resources. You can use the filter feature below to find topics most relevant to your curriculum.
Street Pastors
Christian action to end crime in the local community
Across the UK there are Christian organisations that have been set up to help reduce crime and build better communities. One of these is Street Pastors.

Set up in 2003 by Les Isaac in London, Street Pastors now work across the UK in 240 towns and cities, with a total of 20,000 trained Christian volunteers. Their main aim is to offer safety and support in the communities that they serve, by listening and giving help to anyone who needs it. By doing this, the organisation hopes to defuse situations that might spark criminal activity, preventing crimes from occurring.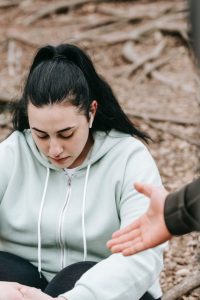 The kind of things it does to make the streets safer includes:
Building community relationships by working with other agencies and organisations in the area.
Being a presence on the streets on Friday and Saturday nights. They help people who are struggling, giving them guidance and praying for them.
Educating young people in schools, along with offering support and guidance to them. The Christians who do this are known as School and College Pastors.
Provide additional support when people have a crisis and are struggling to cope. These are called Response Pastors.
Rail Pastors work to provide emotional and physical support to commuters at train stations. They are based in areas that experience a high number of suicidal incidents.
We caught up with Karen at a recent event. She is a Street Pastor in Kettering. Watch the video to find out about her experience and reasons for becoming a Street Pastor.
To find out more about the work of Street Pastors, click here.
To read about Christian teachings on crime, click here.