RE:QUEST
A space for resources to help RE teachers and their students explore the Christian faith
"A huge resource to treasure."
Lat Blaylock, Editor, RE Today
We are delighted to share with you our library of resources. You can use the filter feature below to find topics most relevant to your curriculum.
Jesus as a Peacemaker
Christians try to follow the teachings and example of Jesus in how they live their lives and the decisions that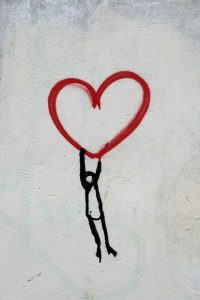 they make. One of the key characteristics of Jesus' ministry was his promotion of peace, both in what he said and what he did.
Jesus taught people to 'treat others as you wish to be treated,' Matthew 7:12. This is known as the Golden Rule.
During the Sermon on the Mount, Jesus spoke about peace: 'Blessed are the peacemakers, for they will be called children of God.' Matthew 6:9. This teaches that Christians who seek peace are special in God's eyes.
Jesus spent much of his ministry caring for the sick and offering kindness to sinners. His example shows Christians the importance of treating people equally and that all should be given the opportunity to lead peaceful lives.
Jesus stopped his disciples from becoming violent when he was arrested, making it clear that he wanted peace. The disciples were angry and wanted to fight the men, but Jesus stopped them:
'Jesus was still speaking when a crowd arrived, led by Judas, one of the twelve disciples. He came up to Jesus to kiss him.But Jesus said, "Judas, is it with a kiss that you betray the Son of Man?" When the disciples who were with Jesus saw what was going to happen, they asked, "Shall we use our swords, Lord?" And one of them struck the High Priest's slave and cut off his right ear. But Jesus said, "Enough of this!" He touched the man's ear and healed him.' Luke 22:47-51
Jesus died on the cross to bring forgiveness and reconciliation between God and humans so that they can have a restored relationship with God. Forgiveness, a way to bring reconciliation and peace to many forms of conflict, is at the heart of the Christian message.