RE:QUEST
A space for resources to help RE teachers and their students explore the Christian faith
"A huge resource to treasure."
Lat Blaylock, Editor, RE Today
We are delighted to share with you our library of resources. You can use the filter feature below to find topics most relevant to your curriculum.
The Importance of the Events of Holy Week
When Christians want to understand what Jesus is like, they read the Bible. Within it there are many stories and examples of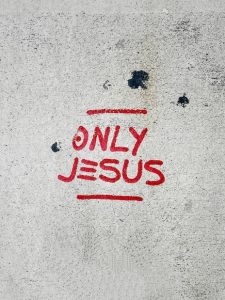 Jesus' teachings that enable them to know what he is like and the way he feels about things.
The events of Holy Week, during Jesus' last days, are significant to Christians as they help them understand how important Jesus was.
For example, they understand:
Who Jesus was: When they consider the miracle of his resurrection, they know that he was the Son of God, the Messiah who was prophesied about in the Old Testament.
God loves them: They understand that through Jesus' death, God saved all of humanity and that through following him their sins can be forgiven, This shows them how much God loves them and gives them great comfort.
Life after death: Jesus' resurrection and ascension also provide evidence of life after death. This fills them with hope for the future when they too will join Jesus in heaven.
Jesus' sacrifice: All of these things lead them to have great respect for Jesus, along with giving them a desire to obey his teachings. Christians build their lives upon their understanding and love for Jesus because of the sacrifice he made by dying on the cross for their sins.
Communion: Jesus' sacrifice is remembered by Christians around the world today when they take communion. The wine reminds them of the blood Jesus shed; the bread reminds of them of his body broken on the cross.