RE:QUEST
A space for resources to help RE teachers and their students explore the Christian faith
"A huge resource to treasure."
Lat Blaylock, Editor, RE Today
We are delighted to share with you our library of resources. You can use the filter feature below to find topics most relevant to your curriculum.
Prison Fellowship
Christian action taken to end crime
Across the UK there are Christian organisations that have been set up to help reduce crime and build better communities. One of these is Prison Fellowship.
Prison Fellowship is an international organisation that supports people in prisons across the world. It was founded in the USA by Charles W. Colson in 1976. The England and Wales branch was founded by Sylvia Mary Alison in 1979.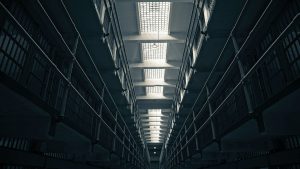 Over the years, Prison Fellowship has established a series of prayer groups across the UK to pray for every prison. Currently, there are 100 local groups, made up of volunteers who pray and work in prisons running the programmes introduced by the organisation.
The kind of things that they do to support criminals in prison include:
Donate money.
Teams of volunteers visit prisoners so that they don't feel lonely.
Chaplaincy support.
Organise victim awareness programmes, helping prisoners to understand the impact of their crimes on victims.
Help prisoners write letters.
You can find out more about the work of Prison Fellowship England and Wales by clicking here. 
To read about the Christian teachings about crime, click here.