RE:QUEST
A space for resources to help RE teachers and their students explore the Christian faith
We are delighted to share with you our library of resources. You can use the filter feature below to find topics most relevant to your curriculum.
The Bible: When and where do Christians read the Bible?
Engagement with the word of God
At home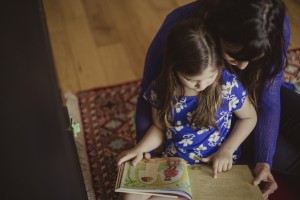 Many Christians will spend time each day in a quiet place, praying, reading the Bible and thinking about what it says. Jesus said:
"When you pray, go away by yourself, shut the door behind you, and pray to your Father secretly". (Matthew 6:6)
Some people use Bible study notes to help them focus on a particular passage or theme. United Christian Broadcasters provide an online 'Word for Today' that is there to help with personal Bible reading.
Christian parents often read Bible stories to their children at bedtime and pray with them. Many of these stories become great favourites, for example, the stories of Jonah, Noah's Ark, the Lost Sheep, the Good Samaritan.
In Church
The Bible is read in church services and then often a sermon or homily (Bible talk) will be given about the reading. Some churches follow a Lectionary. This is a plan of Bible readings for every day of the year. There are two readings - one chosen from the Old Testament of the Bible, and one chosen from the New Testament. These readings fit in with the festivals and special days of the Church Year.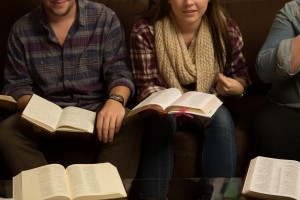 On Sunday the homily (Bible talk) will be based on the readings for the day. In many churches, people are encouraged to be part of a study group. These small groups will often meet in a person's home and will spend their time praying and studying the Bible.
Over the years there have been a lot of books and materials written especially for such groups. In life, we all have to make decisions about whether things we want to do are right or wrong. Sometimes the right thing to do is obvious, even if it's hard and we don't want to do it!
Sometimes it is hard to know the right thing to do. Individual Christians and groups of churches (denominations) use the Bible to guide them in making these decisions - it is 'God's word' telling them what to do.
In many parts of the world, you will find a Bible beside your bed in your hotel room or hospital ward. Soldiers, nurses and pupils at school may be offered a copy of the New Testament as a gift. Local Christian volunteers belonging to a society called The Gideon's International provide these Bibles.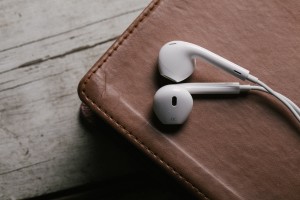 Anywhere!
The Bible is accessible these days in book form, magazines, leaflets, internet, apps, phone and many more. It is now possible to read or hear the Bible anywhere.
Some people will listen to the Bible on audio in the car or on the train as they go about everyday life.
Reflect:
Christians believe that all parts of the Bible are useful for learning about God. Take a look at some of these different kinds of writing. As you read them, think about these questions:
What is God like?
How might this passage comfort people reading it?
Is there anything you find difficult when reading it?
Bible readings
An Old Testament story –
Joshua 1
A Psalm –
Psalm 121
An extract from a prophecy –
Isaiah 58
A story from Jesus' life –
Jesus heals a blind man
A
parable
–
The Prodigal Son
An extract from one of Paul's letters –
Philippians 4