RE:QUEST
A space for resources to help RE teachers and their students explore the Christian faith
We are delighted to share with you our library of resources. You can use the filter feature below to find topics most relevant to your curriculum.
The Afterlife: Resurrection on Judgement Day
Different views explored...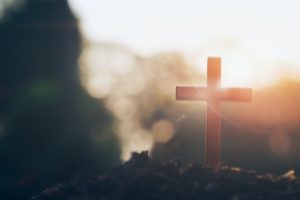 Resurrection means to come back to life from the dead. Jesus, himself, was resurrected after he was crucified, Many Christians believe that their bodies will be resurrected at the 'Last Judgement,' when they will face God and be judged for the choices they have made in their lives.
This is why some Christians choose to be buried instead of being cremated; they believe they need to keep their physical body whole, ready for this occasion. They believe this because of teachings from their church, and also because of what the Bible states.
'And I saw the dead, the great and the small, standing before the throne, and books were opened; and another book was opened, which is the book of life; and the dead were judged from the things which were written in the books, according to their deeds.' Revelation 20:12
Belief in bodily resurrection is also reflected in the Apostles' Creed: 'I believe in the resurrection of the body and life everlasting.' You can read the full Creed by clicking here.
However, other Christians believe that it will be a spiritual resurrection, and draw on verses from the Bible and church teachings to support their ideas. For example, Paul wrote:
'Our earthly bodies, which die and decay, will be different when they are resurrected, for they will never die. They are weak now, but when they are raised they will be full of power. They are natural, human bodies now, but when they are raised they will be spiritual bodies.' 1 Corinthians 15: 42-44.