RE:QUEST
A space for resources to help RE teachers and their students explore the Christian faith
"A huge resource to treasure."
Lat Blaylock, Editor, RE Today
We are delighted to share with you our library of resources. You can use the filter feature below to find topics most relevant to your curriculum.
The Church of Scotland's Work in the Community
How does the Church of Scotland care for the community?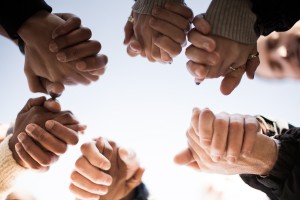 Parish churches are at the heart of Scotland's communities. They often still exist in villages or deprived urban areas where shops, banks and other institutions have disappeared.
The Church delivers and supports a range of social care programmes in these and other communities through its Social Care Council, CrossReach. As one of the country's largest provider of social services, CrossReach Services include care for older people, help with alcoholism, drug and mental health problems and assistance for homeless people and those with special learning needs. Although CrossReach is part of the Church of Scotland, its services are available to people of all faiths and backgrounds.
The Church believes that serving the people in the local communities is a way of honouring Jesus by caring for others and demonstrating his love for them through positive actions.
You can find out more about the work of the Church of Scotland here.