RE:QUEST
A space for resources to help RE teachers and their students explore the Christian faith
"A huge resource to treasure."
Lat Blaylock, Editor, RE Today
We are delighted to share with you our library of resources. You can use the filter feature below to find topics most relevant to your curriculum.
John Wesley
How did the Methodist Church start?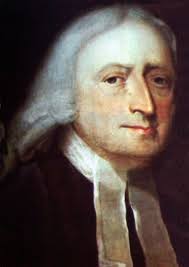 John Wesley was born in Epworth, Lincolnshire, on the 17th of June 1703 and was the 15th of 19 children born to Samuel and Susanna Wesley. Samuel Wesley was the town's rector.
Epworth was an extremely poor area and most people there could neither read nor write. But Susanna and Samuel Wesley wanted to do all that they could for this poor area and campaigned endlessly for social justice, particularly the care of widows and orphans.
Both of John's parents believed strongly that a Christian should have a life that combined both faith and good deeds. This view was to influence the work that both John, and his brother Charles, were to do later on in life.
After attending Charterhouse School in London, John Wesley went on to Christ Church, Oxford, where he received a bachelor's degree in 1724 and a master's degree three years later. It was in Oxford in 1726, that John helped establish the Holy Club, nicknamed 'Methodist' due to their strict method of studying the Bible.
THE START OF THE METHODIST CHURCH
He was ordained as a deacon in the Church of England in 1725 and then as a vicar in 1728. In London John had a revelation about God; through his discussions with Peter Böhler, he decided that only through faith in God could someone be saved, there was nothing humans could do themselves.
From this point on he preached this, but it wasn't a popular message within the Church of England at the time. He also spoke out strongly against ordinary people being excluded from the church. Although he was always fiercely loyal to the Church of England, he was often barred from preaching in churches due to his radical opinions.
In 1739 he decided to preach to people who didn't know God. His preaching about simple faith persuaded many to become Christians. These began to be grouped together, in London and Bristol in particular. He became the leader of one of the London groups.
These became known as Methodist societies.
Today the Methodist church is the fourth-largest Christian denomination in the UK, with around 200,000 members. But its influence has spread around the world, with Methodist churches in nearly every country and an estimated 70 million people identifying as Methodist Christians.
You can find out more about the Methodist Church here.