RE:QUEST
A space for resources to help RE teachers and their students explore the Christian faith
"A huge resource to treasure."
Lat Blaylock, Editor, RE Today
We are delighted to share with you our library of resources. You can use the filter feature below to find topics most relevant to your curriculum.
Charity: Samaritan's Purse
How does the organisation respond to humanitarian disasters?
Samaritan's Purse (UK & Ireland) is an international relief and development organisation that works through local churches to proclaim and demonstrate the love of God amongst communities in need in 18 countries across Africa, Eastern Europe and Central Asia.
The organisation was founded after World War II, when Bob Pierce, an evangelist and journalist with Youth For Christ, began traveling throughout Asia for work.
While in China he stumbled across some courageous women who were living among leprosy sufferers and orphans, sacrificing everything to share the love of Jesus Christ. Through their selfless love, God gave Pierce a vision for ministry. He dedicated himself to finding and supporting other such Christians who were caring for the poor and suffering across the world.
Samaritan's Purse UK
Billy Graham launched Samaritan's Purse UK in 1990 following his visit to Scotland. After just twelve months, Samaritan's Purse UK had a support base of over four thousand people from a cross-section of individual Christians and churches in the UK.
In 1995, Operation Christmas Child, a children's charity, announced its merger with Samaritan's Purse. Since 1995, the organisation has gone from strength to strength, starting new development initiatives in Africa and Central Asia. It also takes part in the global Samaritan's Purse response to humanitarian disasters such as the Darfur Crisis, the South Asian Tsunami, the Pakistan Earthquake, the Myanmar Cyclone, and the China Earthquake.
What does Samaritan's Purse do?
When disaster strikes Samaritan's Purse is often one of the first agencies to respond with mobilised Disaster Assistance Response Teams (DART). Speed is of the essence to prevent survivors from further danger, give medical assistance to the injured, vaccinate people, along with providing the basics of food, clean water, shelter and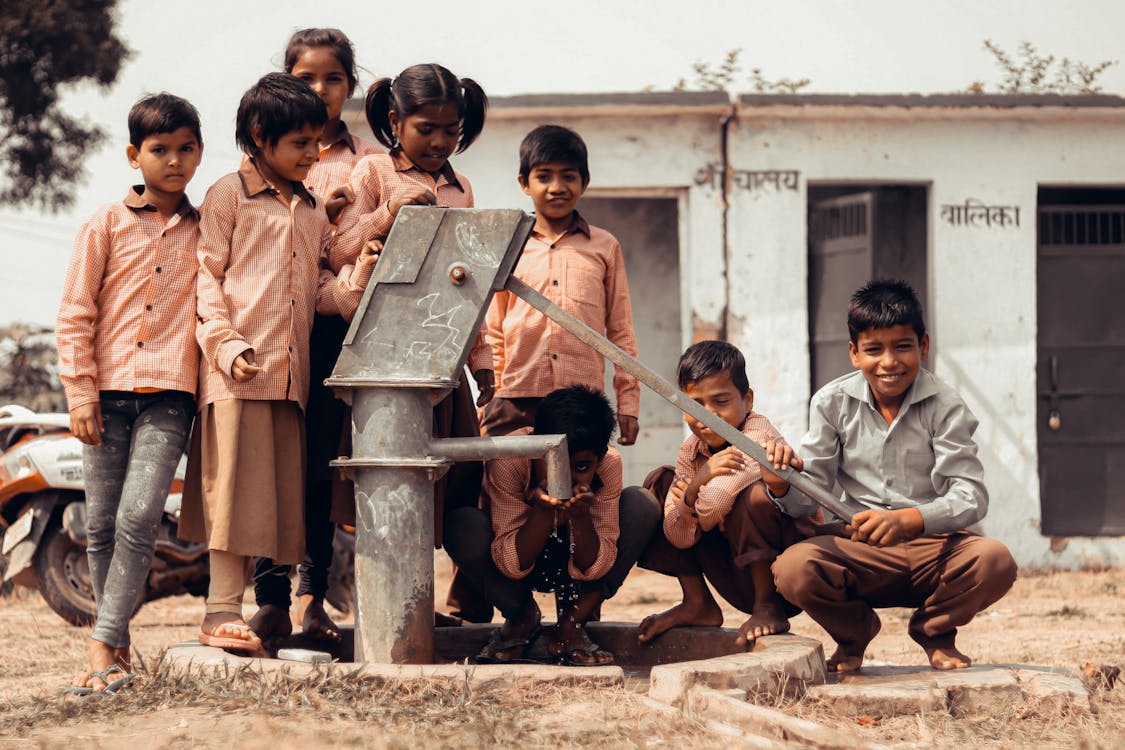 sanitation.
Samaritan's Purse supports and facilitates projects to provide:
Safe water supplies through access to clean water or filtration systems.
Sanitation and Hygiene training and workshops.
HIV awareness, understanding and training.
Improved health and nutrition, education and human rights support to orphans and vulnerable children.
Livelihood projects including business enterprise, savings and loan schemes, production improvement and technical and financial management skills.
Supporting the elderly and disabled with practical help of home repairs, cooking, companionship and income generation activity.
Why do Christians seek to help people who are suffering?