RE:QUEST
A space for resources to help RE teachers and their students explore the Christian faith
"A huge resource to treasure."
Lat Blaylock, Editor, RE Today
We are delighted to share with you our library of resources. You can use the filter feature below to find topics most relevant to your curriculum.
Pilgrimage: Tyr Pererin at St. Davids
What does Tyr Pererin offer visitors and pilgrims?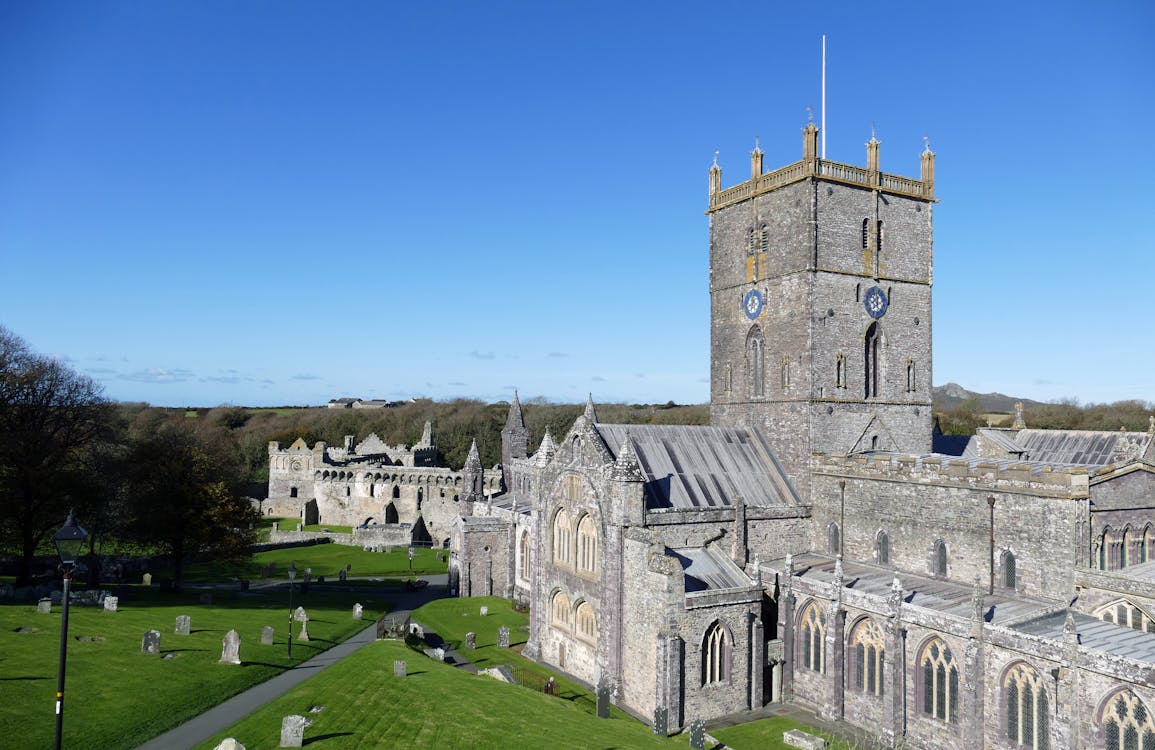 Tyr Pererin is the education and pilgrimage centre for St. Davids Cathedral. The purpose of the centre is to offer extended hospitality to visitors to the cathedral, with particular emphasis on pilgrimage and educational and spiritual activities around the shrine of St David.
In the twelfth century, Pope Calixtus II declared St Davids Cathedral to be a place of pilgrimage. Pope Calixtus II also stated that the shrine was so important that two pilgrimages to St Davids were equivalent to one to Rome, three were equivalent to one to Jerusalem.
Since then the path of pilgrimage has been trodden by hundreds of thousands of individuals.
The destruction of the shrine during the reformation caused a steep decline in this important religious practice; however, throughout periods of religious and political turmoil pilgrims have continued to visit the site.
WHAT DOES TYR PERERIN OFFER?
 Tyr Pererin looks to continue this history of pilgrimage. The centre offers a varied programme of educational outreach to children and young people. This allows for groups to engage with the various facets of the cathedral's life in conjunction with other areas of the National Curriculum. Themed sessions use the skills of inspirational artists, educationalists and the local community to help visitors engage with Christian, historical and Welsh heritage. Two such programs that are on offer are 'Mega-structures and Maths' as well as 'History Alive!'
Tyr Pererin also offers space and opportunity to reflect on the pilgrimage through life. It is hoped that the centre will support the cathedral in its mission to offer worship, prayer, hospitality, and healing as a true reflection of the life of St David, for all locals and visitors from across the world.
There are many ways in which visitors and pilgrims can engage with the concept of pilgrimage.'Pilgrimage and St. David' is an educational program that the centre offers and there are various pilgrimage days that offer hospitality and support for pilgrims.
At Tyr Pererin there is the belief that there are two strands to pilgrimage.
One strand is an actual spiritual journey to a holy place.
The second is the pilgrimage that takes place in all our lives in all sorts of ways. Pilgrimages take us through rough places and bring us home, they help us make decisions and they give us new directions.
 Tyr Pererin encourages all visitors to think about pilgrimage and to engage with it when they visit.