RE:QUEST
A space for resources to help RE teachers and their students explore the Christian faith
"A huge resource to treasure."
Lat Blaylock, Editor, RE Today
We are delighted to share with you our library of resources. You can use the filter feature below to find topics most relevant to your curriculum.
Billy Graham
Why is Billy Graham remembered?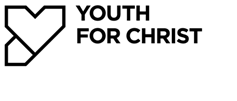 Billy Graham was born in 1918 in North Carolina, USA. At the age of sixteen, Billy became a Christian after hearing the evangelist Mordecai Ham preach.
After graduating from University he became an evangelist with Youth for Christ in 1945, after it was formed by Torrey Johnson.
In the autumn of 1946 he left America to spend six months in Britain on mission, telling people about Jesus. The response to this was extraordinary. Thousands of people turned to Christ in those six months of campaigns as Billy and the team preached the Gospel and saw lives transformed, families reunited and prayers answered.
The success of the campaigns led to local British Youth for Christ groups springing up around the country.
Another major turning point in Billy Graham's life came during a Christian tent meeting in Los Angeles in 1949 where he was the main preacher. The meetings were meant to run for only three weeks but ended up running for eight due to great public demand.
During these meetings many famous personalities and even a gangster became Christians. This meant that Billy Graham and the work he was doing began to gain a lot of publicity. Graham was later to become best known for his worldwide evangelistic crusades preaching the message of Christianity to more people than anyone in history.
He went on to set up the Billy Graham Evangelistic Association that continues the work that he'd started, spreading the Christian message to people all around the world as well as campaigning against issues of injustice. Graham has also been an adviser to many American presidents and according to Gallup Polls is regularly listed as one of the 'Ten Most Admired Men in the World.'
You can find out more about the Billy Graham Evangelistic Association and the work that it does today by clicking here.
Did you know? It is claimed that "nearly 215 million people in more than 185 countries" have been reached through Billy Graham's ministry. In his lifetime, he has led many thousands to make a decision to receive Jesus as personal Savior and to live for Christ.