RE:QUEST
A space for resources to help RE teachers and their students explore the Christian faith
"A huge resource to treasure."
Lat Blaylock, Editor, RE Today
We are delighted to share with you our library of resources. You can use the filter feature below to find topics most relevant to your curriculum.
David Nasmith and the Glasgow City Mission
How did this amazing work begin?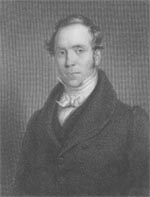 David Nasmith grew up in Glasgow and, at the age of 15, he was one of the founders of 'Youths' Societies.' The aim of the society was to support the Bible Society, Foreign Missions, and tracts on Christianity being distributed. However, Nasmith really wanted to help people; his heart was in mission work and not just the raising of funds.
Over a number of years, Nasmith applied to missions working in both Africa and the South Seas but he was refused because it was felt that he was not educated enough. It soon became obvious to him that God had other plans. He decided to turn his focus on his home of Glasgow, where he worked increasingly with the poor and prisoners of the city.
GLASGOW CITY MISSION

In 1826, Nasmith set up the Glasgow City Mission, which set about helping the whole person, not just preaching the Gospel. His vision was to offer Christian care to any in need, whatever that looked like. This would mean meeting the people's physical, emotional and spiritual needs. The mission was also concerned with the education of the people they were caring for.
Many people couldn't read, so Glasgow City Mission became one of the first charities in the world to provide evening literacy classes for adults. They also provided ground-breaking evening 'Chimney Sweep Schools for children who didn't go to school because of having to work all day.
Nasmith went on to start City Missions throughout the UK, with the City Mission movement soon spreading around the world. As living standards in Glasgow continued to improve, the City Mission has been careful to meet the changing needs of the city. However, it still helps those who are poor and needy, often people who are on the fringes of society.
Click here to watch a short video about Glasgow City Mission.
PROVIDING HOPE FOR TODAY, TOMORROW, AND ETERNITY Glasgow City Mission was the world's first City Mission. Since 1826, they have been showing Christian care to vulnerable adults and children by fighting against poverty and disadvantage in Glasgow.