RE:QUEST
A space for resources to help RE teachers and their students explore the Christian faith
"A huge resource to treasure."
Lat Blaylock, Editor, RE Today
We are delighted to share with you our library of resources. You can use the filter feature below to find topics most relevant to your curriculum.
Parables: The Lost Son
Why does a father wait for his lost son?
A parable is a special story that Jesus used to teach the people about God and his kingdom. In this parable, God is seen as a father who waits night and day to see his son return to him.
Because he loves him so much he is ready to forgive him instantly.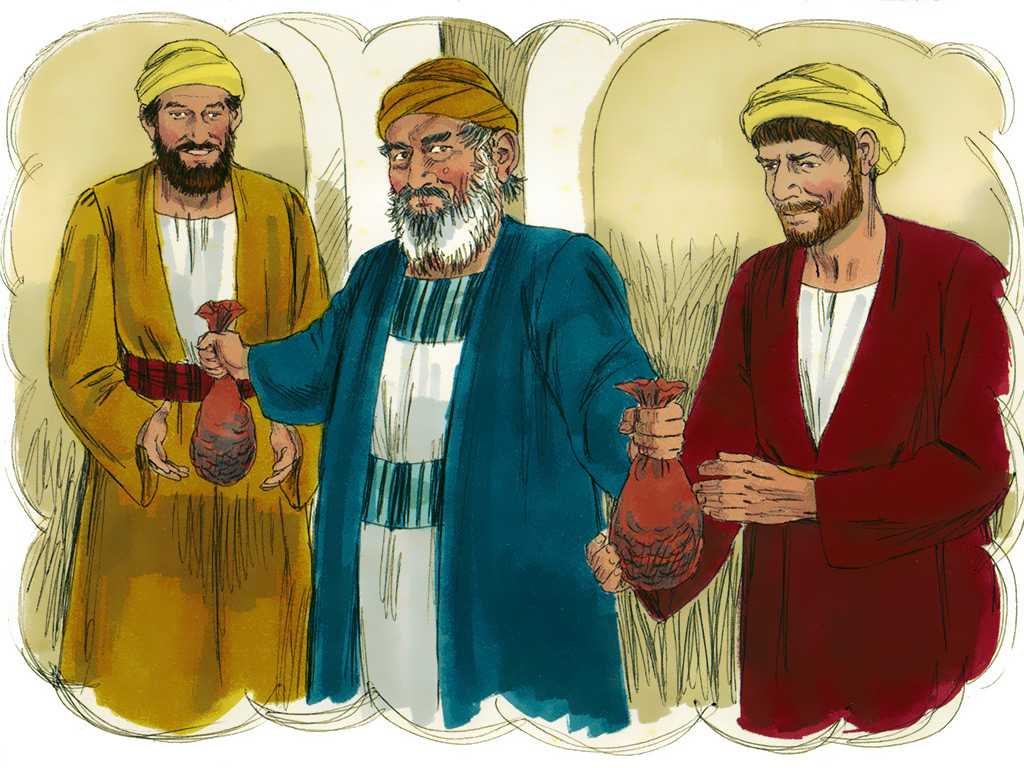 A father had two sons
Jesus told this story: "There was once a rich man who had two sons. One day  the youngest son said to him, 'Father, give me my share of the house and land now.' So the man divided his property between his two sons.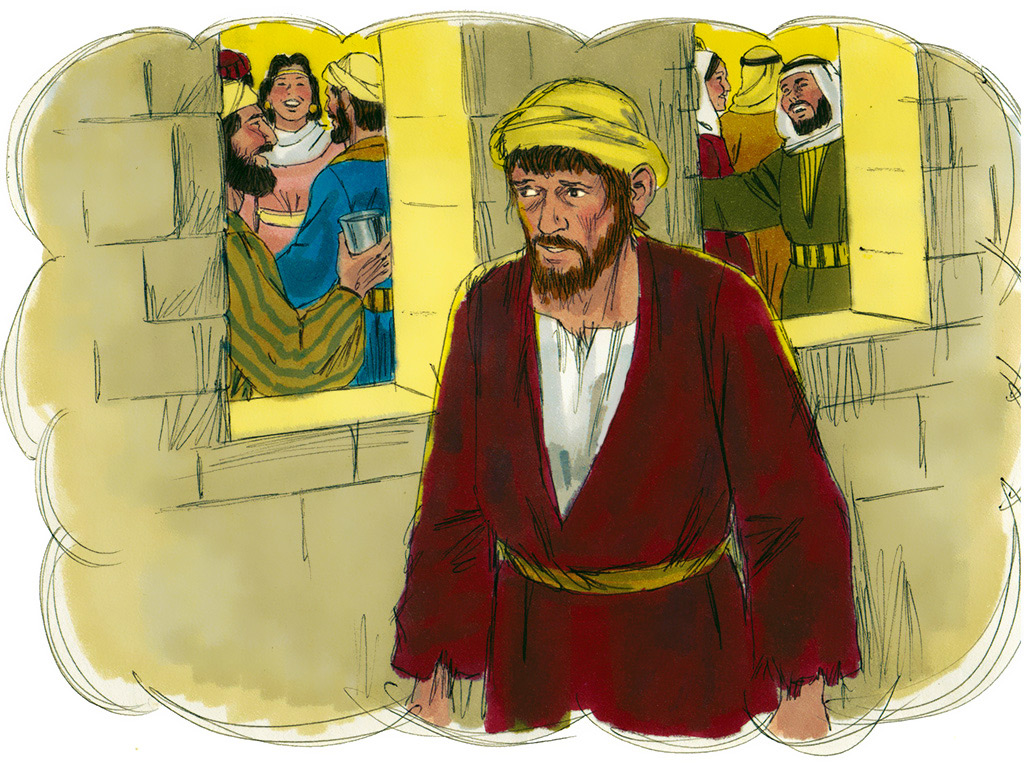 The youngest son leaves
After a few days the younger son sold his part and left home with the money. He went to a country far away where he was sure he would have a good time.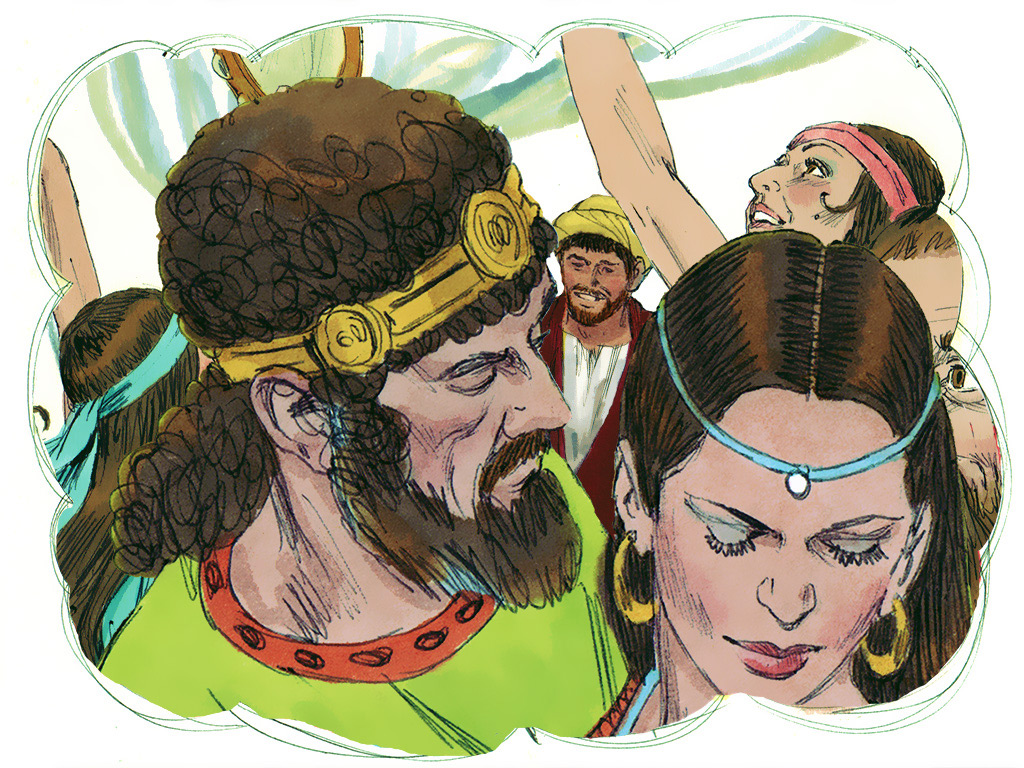 In the city
The youngest son spent all his money on parties and expensive things that he didn't need. Soon he had no money left.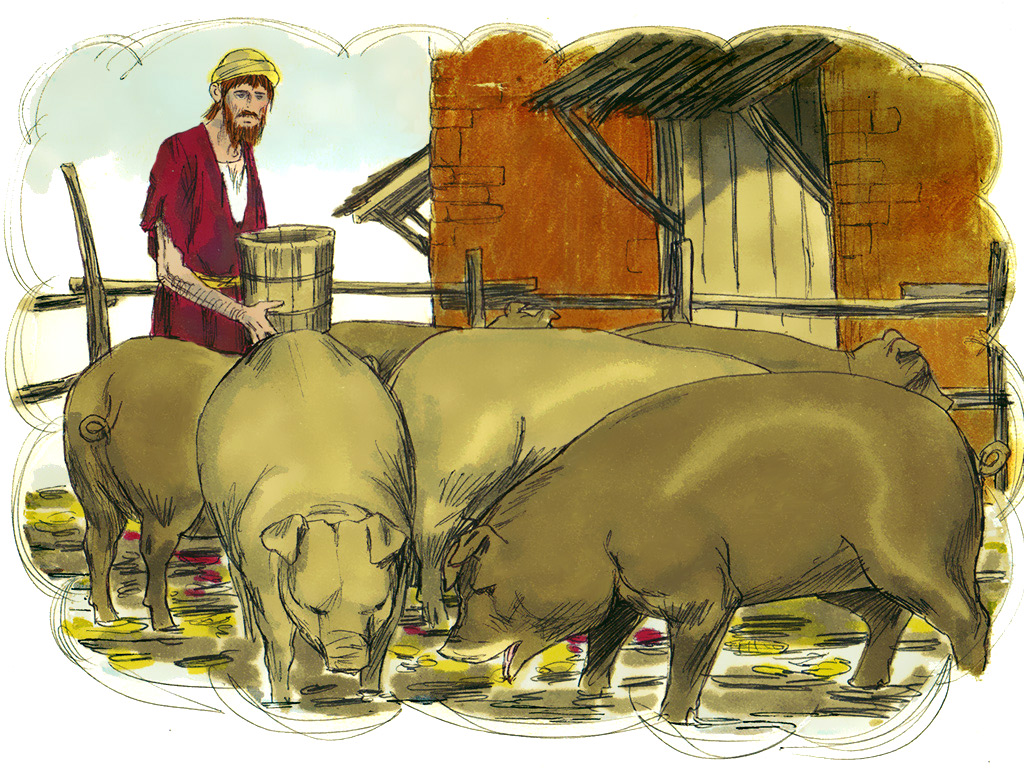 Trouble comes
Things became even worse for the young man because at that time there was also a famine and so there was no food to eat anywhere. The son was so poor that he had to work at the only job he could find, looking after pigs. He was so hungry that even the pigs' food look good.
Returning home
The son began to realise that he had been really silly. He decided to go home and ask his father if he could work for him. But when he was still quite a way from the house his father came running down the road to meet him. The father threw his arms around his son and kissed him.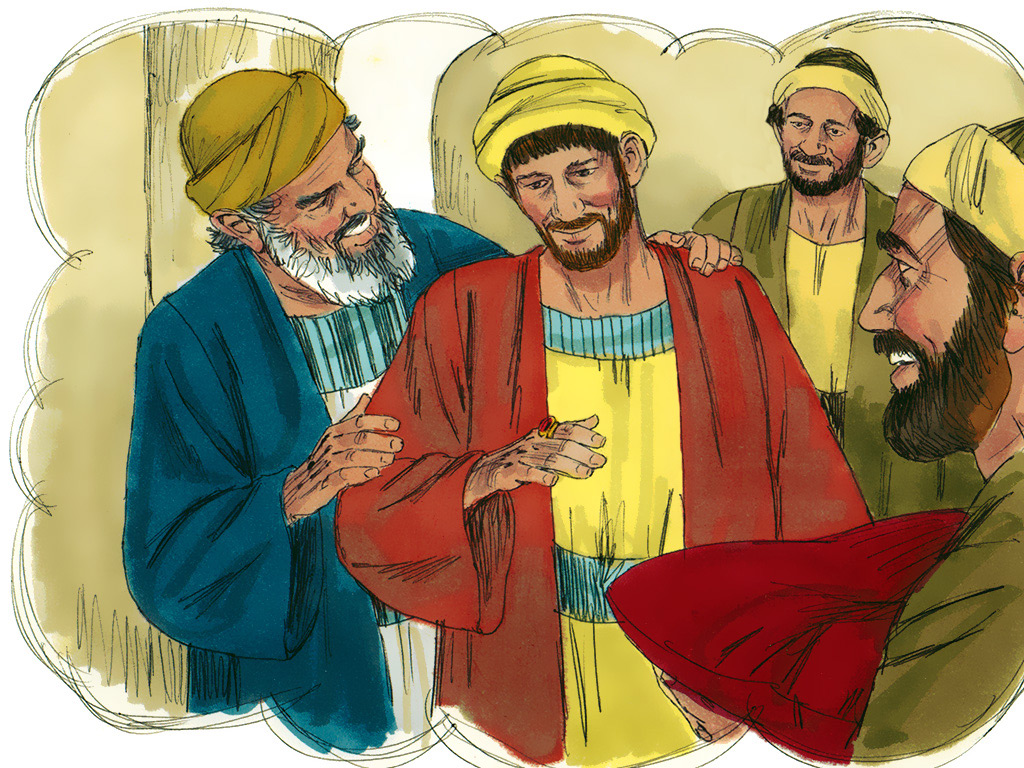 Celebration
The son asked his father if he could work for him. But the father was so pleased to have his son back alive that he forgave him for everything he had done. He also gave his son a new robe and ring and planned a great party to celebrate.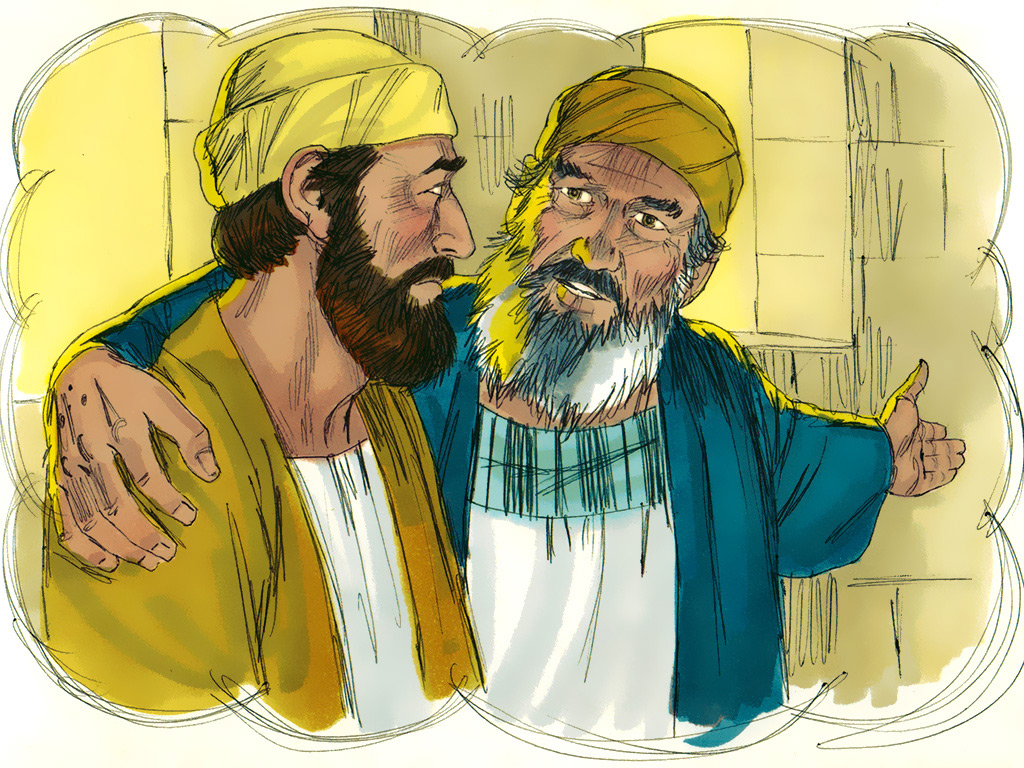 Not everyone was happy
Not everyone was happy though. When the oldest son heard about the party he was very angry. He didn't think that his brother who had wasted so much money deserved a party. The father came out and spoke to his son, 'You are always here with me and everything I have is yours. I love you very much. But today I am happy because your brother is safe and well. Remember I love you both.'