RE:QUEST
A space for resources to help RE teachers and their students explore the Christian faith
"A huge resource to treasure."
Lat Blaylock, Editor, RE Today
We are delighted to share with you our library of resources. You can use the filter feature below to find topics most relevant to your curriculum.
A Rocha
Christians caring for the natural world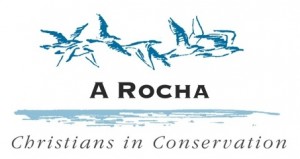 A Rocha is an international Christian environmental and nature conservation movement. The name means 'the rock' in Portuguese. Today we often hear people talking about the environment and all the problems that there are with it, from climate change to litter and pollution. However, A Rocha believes that there needs to be more than talk.
As a Christian organisation it believes that being different and making a difference is an important part of the Christian faith and something that they're passionate about. They believe that God gave humans the job of looking after the world, therefore it is a duty to care for it as best as possible.
A Rocha UK states: 'If everyone waits for someone else to act, nothing will change. Our aim is to help you to do something practical as an individual, living in your local community, perhaps as a member of a local church, and as part of the global community.'
WHAT DOES A ROCHA DO?
In all the countries where A Rocha works, it holds five key ideas:
Christian – They believe in God, who made the world, loves it, and entrusts it to the care of human society.
Conservation - They carry out research for the conservation and restoration of the natural world and teach people of all ages how to look after the world we share
Community – They work closely with the local communities
Cross-cultural – They use the skills of people from different cultures, both locally and around the world.
Co-operation – They work with a wide variety of organizations and individuals who care about the same things they do.
Is your school playing its part to help the environment?
A Rocha UK has a range of exciting activities and resources for you to use, you can find them here.