RE:QUEST
A space for resources to help RE teachers and their students explore the Christian faith
"A huge resource to treasure."
Lat Blaylock, Editor, RE Today
We are delighted to share with you our library of resources. You can use the filter feature below to find topics most relevant to your curriculum.
Bible Stories: Elijah
What do Christians learn about God through Elijah's story?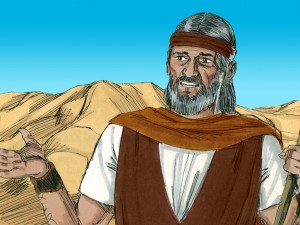 A long time ago, during the time of the Old Testament, God often sent special people as messengers, to tell the people what God wanted them to know and do. These messengers were called prophets.
Elijah was a prophet who loved God and wanted to do all the things God wanted him to do. Not everyone liked what Elijah said. King Ahab's wife, Jezebel, was very angry with Elijah because she often did things that were wrong and Elijah would tell her that. One day Jezebel threatened Elijah was frightened and so he decided to run away.
Elijah walked for a whole day into the wilderness. He was so tired that he couldn't go any further and so he lay down under a tree and fell asleep. Suddenly an angel touched him and said, "Wake up and eat." He looked around and saw a loaf of bread and a jar of water near his head. He ate and drank, and lay down again.
The angel returned and woke him up a second time, saying, "Get up and eat, or the trip will be too much for you." Elijah got up, ate and drank, and the food gave him enough strength to walk forty days to Sinai, where there was a very special mountain.
There he went into a cave to spend the night. As he was sleeping, Elijah heard God calling him. God told Elijah, "Go stand on the mountain and wait for me."
Elijah did what God said. While he was waiting, a strong wind came, tore the mountain apart, and broke the rocks. But Elijah didn't see or hear God. After that, a huge earthquake came. Still, Elijah didn't see or hear God. After the earthquake, a fire came. Still, Elijah didn't see or hear God.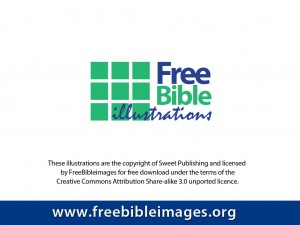 After the fire, though, came a quiet, gentle whisper. He knew it was God! As he stood there listening, God asked him, (again in a whisper) "What are you doing here, Elijah?"
Elijah told God all the things that were making him afraid. God helped Elijah not be afraid anymore.
Let's think... I wonder when we might feel afraid? I wonder what helps us to not feel afraid? I wonder who we listen to? What can Christians learn from this story about God? Have a go... * Paint light and dark paintings and get children to talk about how each of them makes them feel. Which one might show how people feel when they are afraid / not afraid?