The Village
A modern parable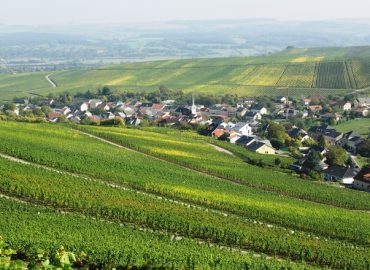 There once lived a rich man with a heart of gold. He had seen how more and more people were struggling to afford a home, and his heart broke to see the terrible problems this was causing them. But one bright morning it occurred to him that he might be able to do something about it. He decided he would build a new village – one where people could live secure and happy lives, free of financial stress or strain.
The village was really beautiful. Built over several square miles, there was enough room for a hundred families to put down roots. It contained a park for the children, a little shop and a community centre. Regular buses took the villagers from their home to the schools and shops in the nearby town, so nobody need pay to keep a car. The village had absolutely everything anybody could want or need.
Each tenant entered into a very generous contract with the landlord. They wouldn't have to pay rent. Yes – there would inevitably be costs arising from using properties and amenities. So the landlord asked that each household make a very small, reasonable contribution towards upkeep instead. They would be responsible for looking after their own house and garden:  keeping it clean, tidy and presentable, reporting any problems and the like.  Together the villagers would tend the park, run the shop and manage the community centre. The landlord was keen to see the villagers support each other as good neighbours, so he created a programme of monthly community events that would help friendships to blossom. As part of the contract, the tenants agreed that they would come along to as many as they could.
The landlord had thought of everything. All the villagers agreed that if they kept to the agreement, they would want for nothing.
………………………..
At first all seemed to be going well. But things were not destined to stay that way forever. As the years passed things began to break, and nobody bothered to fix them. So more things broke. Graffiti emerged on the walls of the community centre. In the park the grass grew long and nobody cut it. Weeds crept into the flower beds but everybody left it to somebody else to sort out. Those in charge of running the shop saw an opportunity to use their monopoly to make money from the villagers. They began to inflate prices in order to maximise profit, which the rest of the community resented but felt powerless to challenge.
Seeds of discord had been sown. The villagers gradually stopped attending the community events. Soon they barely spoke to each other – only behind their backs, to moan about how unfriendly everybody was. Naturally they began to point the finger of blame towards the landlord himself, and complain that he was failing to take care of them as he ought.
…………………….
The landlord got wind of what was going on. He decided to write to every house to remind them of the terms of the contract. How they had agreed to look after the village. How their actions ran a very real risk of destroying the thing which was designed to be their greatest blessing. And how, if they wouldn't change their ways, he might be forced to evict them for blatant disregard of their contract (which he'd be reluctant to do, since it wasn't his intention to leave anybody homeless).
But very few villagers even bothered to open the letter. Most put it straight in the bin.
So the landlord stepped up his plan. If they would not respond to the letter, he would somehow have to go in person and talk to them. But he knew that if he went himself, there would be no guarantee that anyone would actually change. Most likely they'd say all the right things while he was there, only to carry on as before as soon as he was gone.
He'd have to send someone on his behalf. Someone who understood the situation – who shared his heart for the village and his concern for the villagers. Someone who could live with them – be like them – and could inspire and encourage a different way of living.
He asked his son to go.
……………………………….
And so it was that, on a perfectly ordinary Spring day, one of the smaller houses in the village gained a new lodger. He quickly got a reputation for being a dab hand at fixing things. He rallied a group of volunteers. Under his care the community centre looked better than it had done in years. The park was very nearly restored to its former glory. The lodger was approachable and keen to teach people how to make the village what it once was. He spoke about the landlord. He had met him, he said, and could vouch for his good intentions in creating the village and his hopes for its future. Some of the villagers took his words to heart. There seemed to be life in the village again.
But not everybody was pleased with the lodger's arrival. While some saw a hero, others saw a trouble maker. Some people whispered that he was making them feel uncomfortable with his do-gooding. Others were openly angered by him. The lodger had been horrified by the shopkeepers' racket and publicly confronted them about it. He organised a boycott of the shop, which left those in charge fuming and severely out of pocket.
They decided it might be an idea to teach the lodger a lesson. One dark night they ambushed him on his way home. They left him injured and bleeding in an alley way. When his neighbours found him the next morning, it was too late.
………………………
News spread around the village leaving its inhabitants in a state of shock. His friends grieved – until one day a few weeks later, when they were sorting through his belongings, they found a will with a note attached. The note was written by the lodger. In it he expressed how he was aware that he was at risk – but he had no intention of stopping. Restoring the village was what he came to do – at all costs.
He spoke about what he had seen of the village. That there was still beauty there amongst the brokenness. That there were good people who were trying to make a difference. But that ultimately, even with the villagers' most committed efforts, the damage that had been done was too great. Their minor contributions couldn't stretch far enough. A complete and expensive rebuild was needed, which none of them could afford.
The friends opened up the will. They were amazed to discover that the lodger was none other than the landlord's son. As his son, the lodger held a number of shares in his father's business and would be entitled to a huge inheritance. The lodger's will stated clearly that, in the event of his death, his present shares and future inheritance would pass to the village.
His death would pay for its total restoration.
………………
His friends were astounded. There in that tiny bedsit they vowed that the lodger's generosity would not be forgotten. Out of respect and appreciation they would live differently, caring for the village that the landlord's son had loved so much and teaching others to do the same.
They went out onto the village streets, eagerly sharing the news of the lodger's gift with any and every villager they could find. Some were touched by what they heard and pledged to join the friends in following his example. Others just shrugged and carried on living as they had done before.
…………….
But what of the inheritance – and the restoration? Well, there were some improvements straight away. The friends used money generated by the shares to rebuild some places in urgent need of repair. And the decision by so many villagers to care for each other made some impact.
But total restoration would take time. The village could not change completely overnight. And in the meantime, it would still find itself plagued by the same old struggles.
But with one key difference. The costs were covered for a new village, even better than it was before. The down-payment was on the table. Now there was a certain hope that one day, all would be well.
Copyright © 2016 REquest (request.org.uk)
Image credit: freeimages.com/HubertyMars
Bookmark