RE:QUEST
A space for resources to help RE teachers and their students explore the Christian faith
"A huge resource to treasure."
Lat Blaylock, Editor, RE Today
We are delighted to share with you our library of resources. You can use the filter feature below to find topics most relevant to your curriculum.
Church Responses to a Multi-faith Society
We live in an increasingly multicultural and multi-faith society. As time has gone on, Christian churches have accepted other religions. Many have responded by reaching out and including other religions in community dialogue, while a minority has chosen to remain in isolation.
You can read more about the reasons for these two viewpoints by clicking here.
INCLUSIVISM
All Christians have great respect for people and human rights, with some church denominations and organisations embracing inclusivism. This is where they accept that there may be truths in other religions. These denominations promote interfaith dialogue between religions.
The Catholic Church established the Pontifical Council for Interreligious Dialogue in 1964. It is committed to promoting collaboration between different religions.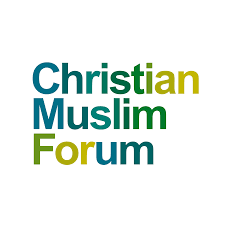 The Christian-Muslim Forum was set up in 2006 by the head of the Church of England, the Archbishop of Canterbury. It aims to combat anti-Muslim and anti-Christian prejudice, and promote strong relationships between Muslims and Christians in the UK today. 
EXCLUSIVISM
However, other Christians embrace exclusivism, whereby they believe Christianity is the only religion that is true and that salvation is only through faith in Jesus. Some feel that blind acceptance of other faiths poses a threat to Christianity.
However, even though these churches believe strongly that they are the only true faith, many of them are engaged in interfaith dialogue simply because they have a deep respect for others, and a desire to co-operate, encourage and live in peace together.
You can learn about interfaith dialogue by watching the video by clicking here.