RE:QUEST
A space for resources to help RE teachers and their students explore the Christian faith
"A huge resource to treasure."
Lat Blaylock, Editor, RE Today
We are delighted to share with you our library of resources. You can use the filter feature below to find topics most relevant to your curriculum.
The Family in the Parish Today
Importance of support by church communities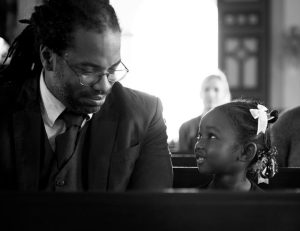 Christians believe that the family is very important, which is why churches within local parishes work hard to support the families in their congregations.
Why is parish support for families so important today?
By offering support, the church offers a visible demonstration of God's love for them.
Families were part of God's original plan for human society, supporting families helps them stay together.
The churches in the parish offer a community of Christians who can all help each other, reinforcing and building up the wider Church.
By offering a wider Christian community for families, churches offer places for them to socialise, plus get spiritual and emotional support. This helps to keep families going to church.
Jesus showed how important it was to care for children when he spoke to his disciples about them: 'Some people brought children to Jesus for him to place his hands on them and to pray for them, but the disciples scolded the people.

Jesus said, "Let the children come to me and do not stop them, because the Kingdom of heaven belongs to such as these."
To find out about the different things the parish does to support families today, click here.