RE:QUEST
A space for resources to help RE teachers and their students explore the Christian faith
"A huge resource to treasure."
Lat Blaylock, Editor, RE Today
We are delighted to share with you our library of resources. You can use the filter feature below to find topics most relevant to your curriculum.
How Does the Parish Support Families?
Strengthening Christian families...
Christians believe that the family is very important, which is why churches within local parishes work hard to support the families in their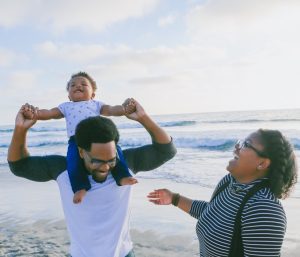 congregations.
They believe it is important to support families as children are seen as a gift from God and the future of the Christian church. They do their utmost to help educate children about Christianity and also support parents through tough times when needed.
Jesus himself cared a great deal for all the children he encountered. One example of this is found in the New Testament:
Some people brought children to Jesus for him to place his hands on them and to pray for them, but the disciples scolded the people. Jesus said, "Let the children come to me and do not stop them, because the Kingdom of heaven belongs to such as these." Matthew 19:13-14
Churches support families in a number of ways, including:
Family Worship
Every week, families take part in weekly worship meetings at church. At these meetings, children learn to worship and pray to God, alongside witnessing rites of passage and special practices, such as The Eucharist. This is important as it means the parents aren't the only ones teaching children the basics of the Christian faith.
Sunday School
Sunday School supports parents with raising and educating their children. Whilst at Sunday School, children learn about many aspects of Christianity. For example, they might read and talk about parables that Jesus taught, about the Creation Story or ideas about what God is like.
This also encourages a deeper faith, as children receive affirmation of their parents' beliefs from others outside of their family unit.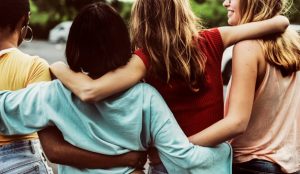 Youth Group
Similar to Sunday School, youth groups educate and provide affirmation to teenagers about the Christian faith from others outside of the family unit. Youth groups provide lots of social opportunities for Christian teens, putting on special evenings, taking members away on trips, and organising evenings out.
This is an immense support to families, as the teenage years can be very difficult. Youth groups provide a safe environment for Christian teens to socialise in, with peers who have the same beliefs as themselves. Having regular contact with peers like this can strengthen and affirm their faith, keeping them in the church.
Also, teenagers are sometimes not comfortable talking to their parents about things they are going through, so youth leaders can offer confidential support to them when they need it.
Rites of Passage
Children attending church will encounter regular rites of passage, the nature of which will be different depending on the denomination of the church they attend. For example, they may attend a wedding, funeral, or baptism. At each ceremony, they will learn important things about the Christian faith, along with how things are done in their denomination.
This supports parents again by educating the children, introducing them to Christian practices, and allowing them to witness and experience them first-hand, preparing them for life in the Christian Church.
Parenting Classes
In recognition of the need for more practical support, some churches provide parenting classes. These courses give parents the opportunity to meet with other parents, discuss issues they may be facing and work through strategies to help them overcome them.
This supports families by giving them the tools to make sure they deal with children and family issues in successful ways. For example, click on the following link to find out about a parenting course run by Grace Church in Wiltshire.
Counselling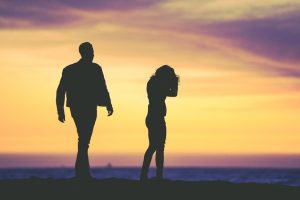 Some churches offer marriage guidance counselling, for couples who are struggling. Also, they may offer parent advice counselling, giving opportunities for parents to chat about their problems and work out how to deal with them.